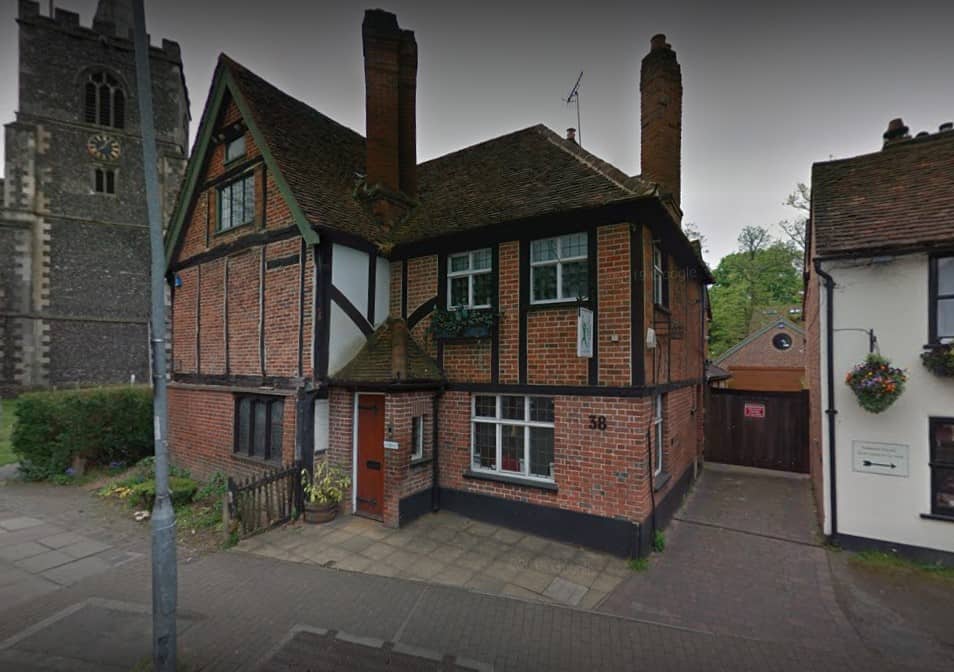 Watford Microsuction Ear Wax Removal Clinic
The best place to find microsuction ear wax removal in Watford, Hertfordshire WD3. Our Rickmansworth Microsuction Earwax Removal Clinic is conveniently situated inside The Osteopathic House on the border of Hertfordshire and London.
What Is Microsuction?
Simply put, microsuction is the removal of ear wax from the ear canal using illuminating microscopes and gentle medical suction. At our clinics we use ENT-grade suction units and portable convergent microscopes, as well as disposable, sterile suction tips. Microsuction is considered the safest method of ear wax removal, and our training and experience ensure you will have a very safe procedure.
When the ear wax is very tough, or if there is a foreign body in the ear canal, such as a cotton bud tip, or an ear plug which has become stuck, we may use instruments, which are specially designed for removing ear wax and other objects from the ear canal. All of our staff are trained and experienced at using instruments. You may also see instrument removal also called "curettage" or "aural toilet", but we think "instrument removal" sounds nicer.
Private Microsuction Ear Wax Removal Clinic In Rickmansworth, South West Herts
Our South West Hertfordshire Microsuction Ear wax Removal Clinic in Rickmansworth, WD3 can be found:
38 Church Street
The Osteopathic House,
Rickmansworth
WD3 1DJ
You will find us in the busy town of Rickmansworth, conveniently located just off the M25 on the Hertfordshire London border.
Please note that treatment is by appointment only.
NB Our colleagues at the location are unable to take messages or book appointments.
Please
call us on 0800 1 337 987
, or
book online
.Due to new Covid-19 guidance from our professional body, records must be kept of the triage of all patients prior to booking, and their consent to treatment after booking. In order to comply with this guidance, we have adapted our booking system to incorporate these forms. Please
click here to make your booking
and have your credit or debit card to hand.If you are unable to use our self-service online booking system, you can take advantage of our "done for you" service and
call us on 0800 1 337 987
instead.
Microsuction Watford Herts Location and Directions
You can find our Watford Microsuction Ear Wax Removal location on Google Maps here.
You can get directions to our Watford Microsuction Ear Wax Removal clinic here.
Video: What Happens In An Ear Wax Removal Appointment
Parking
The nearest car parks are in Talbot Road, about a 1 minute walk from our clinic in The Osteopathic House. You can get 1 hour's free parking in Talbot Road short stay car park, and there is also a long stay car park.
C

lick here
to book your Watford Hertfordshire microsuction ear wax removal appointment, and say goodbye to the discomfort of ear wax.
Saturday Microsuction Appointments
Private ear wax removal in London on Saturday
 is available at our out of hours clinic in Baker Street NW1 from 10am until 5pm.We also run a Saturday microsuction ear wax removal clinic in Oxford typically once a month.Please try to book by 5.30pm on Friday evening, as Saturday microsuction appointments are very popular. You can book online on the day as we sometimes have same day earwax removal appointments available.
Book online now
to reserve your private microsuction appointment in one of our Saturday clinics.
Our Watford microsuction ear wax removal clinic also serves clients in Rickmansworth, Chorleywood, Sarratt, Heronsgate, Chalfont St Peter, Chenies, Latimer, Belsize, Flaunden, Little Chalfont, Watford, Amersham, Seer Green, Gerrards Cross, Coleshill, Woodrow, Little Chalfont, Little Missenden, Hyde Heath, Hyde End, Chalfont St Giles, Chipperfield, Bovingdon, Kings Langley, Ley Hill, Botley, Orchard Hill, Chesham, Bourne End, Abbots Langley, Croxley Green, West Hyde, Bedmond, Harefield, Wooburn Green, Leavesden, Bricket Wood, Moor Park, Loudwater, Flackwell Heath, Holmer Green, Little Kingshill, Great Missenden and Berkhamsted.
Watford Micro Suction Clinic Prices
PLEASE NOTE THAT DUE TO NEW COVID-19 GUIDELINES AND THE ADDITIONAL MEASURES REQUIRED FOR HOME VISITS, WE ARE IN THE PROCESS OF IMPLEMENTING THIS SERVICE. IF YOU ARE SUFFICIENTLY MOBILE TO ATTEND ONE OF OUR CLINIC LOCATIONS, PLEASE DO SO AS WE CANNOT GIVE A FIRM DATE FOR WHEN OUR HOME VISIT SERVICE WILL RECOMMENCE
Home Visit Prices
We also perform ear wax removal in your home, care home or nursing home. If you cannot come to us, we will come to you. Due to the additional time and travel costs, the price is higher than a clinic appointment.Home Visit (one or both ears): £195
Home visit, multiple patients discount
For multiple patients at the same address, we offer a discount on the second and subsequent patients as less travelling is involved. Please book well in advance.Additional patients: £145
Find your nearest clinic:
Follow the link to find the nearest Microsuction Ear Wax Removal Clinic to you.
About Microsuction
Microsuction is a process of removing ear wax from the ear canal using a medical suction pump, suction wand and either surgical loupes or a special ear endoscope. The ear endoscope is a surgical instrument with fibre optic fibres around the circumference and a solid lens down the middle. The fibre optic fibres carry light into the ear canal, so that the procedure can be viewed by the practitioner on a small screen. Microsuction is by far the most effective method of earwax removal. Tradionally only performed in ENT clinics due to the size and weight of the equipment, it can now be performed by appropriately trained individuals in smaller clinics due to portable suction pumps and visualisation equipment now available. Our network of London Microsuction clinics provides a choices of locations.
How Safe Is Micro Suction?
Micro suction introduces no water into the ear and only removes wax from the ear using gentle suction. The Micro Suction Practitioner uses a pair of operating microscopes known as "loupes" and a bright light to see into your ear canal in great detail. This way, he or she can see exactly what they are doing inside your ear. The suction wands are sterile, so the risk of infection is virtually nil. For these reasons, microsuction is considered the safest method of removing wax from the ear. The process can be quite noisy, up to around 100dB(A). The HSE recommends that to avoid permanent hearing damage, you shouldn't be exposed to continuous levels of noise at 100dB(A) for longer than 15 minutes without hearing protection.