Last Updated on 06/05/2020 by Admin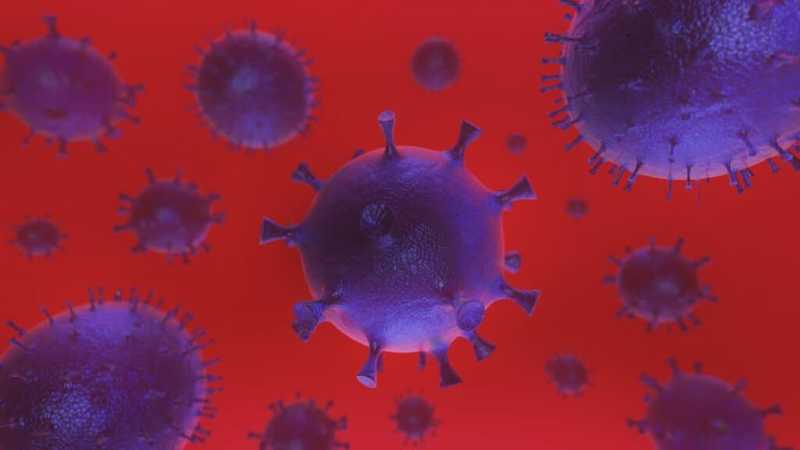 Temporary shutdown due to Coronavirus pandemic - UPDATED 4/5/2020
SEE OUR LATEST UPDATE on our plans to re-open here.
We are very sad to announce that as of the morning of Monday 23rd March 2020 we have cancelled all booked appointments and temporarily closed all of our clinics. We will not be seeing any clients for the foreseeable future due to the Coronavirus pandemic.
Safety of customers and staff comes first
On the evening of Sunday 22nd March, our professional body issued updated safety guidelines, at which point we started to inform our customers that our clinics would be temporarily closing for the foreseeable future. This is for the safety of our customers and staff as it is not possible to perform ear wax removal and maintain a 2 metre (6 foot) separation between patient and practitioner.
Keep Up To Date And Find Out When We Re-Open
[popup_trigger id="4359" tag="button"]Please subscribe to our email list using the simple popup by clicking here[/popup_trigger]
Government Coronavirus Announcement
The Government announcement on the evening of Monday 23rd March confirmed that we had taken the right action. Although the government guidance (see below) allows people to go outside for "health reasons", we interpret this to mean exercising in the fresh air either alone or with those people who you live with, while maintaining a 6 foot distance from any person that you do not live with, OR to seek medical attention. While we are strong proponents of the physical and mental health benefits of being able to hear properly, and while microsuction ear wax removal is considered very safe, it is not possible to carry out the procedure while maintaining a 6 foot distance between patient and practitioner, potentially putting both at risk of contracting Coronavirus.
CoVid-19 and Microsuction Ear Wax Removal
The latest information on CoVid-19 suggests that people can transmit the virus during the incubation period, which can last between 4 and 14 days from the time of initial exposure. During this time, they will show no symptoms, but can be passing on the virus to people in close proximity (around 2 metres or 6 feet). Approximately 60% of people who contract the virus , mostly children and young adults, will show mild or no symptoms. However, 40% will become ill, 14% will have severe symptoms (for example, difficulty breathing, hypoxia, or more than 50% lung involvement on imaging within 24 to 48 hours), while 5% will be critical and require life support. Those who are older or who have underlying health conditions, such as (but not limited to) diabetes, severe asthma or high blood pressure are far more likely to suffer severe or critical symptoms, It is just not possible to know who has the virus and who doesn't, and as many of our clients fall into an at-risk group, we feel that the safest thing to do is to follow Government directives and completely avoid any procedures that involve the patient and practitioner being within 2m (6ft) of each other, unless it is for the preservation of life. Clearly, while ear wax removal, including microsuction, is important for the physical and mental wellbeing of our patients, as well as enabling them to communicate with family and friends during this extended period of isolation, we are unequivocal in our belief that the clear benefits of microsuction ear wax removal do not outweigh the very real risk of patient or practitioner contracting Coronavirus.
Keep Up To Date And Find Out When We Re-Open
[popup_trigger id="4359" tag="button"]Please subscribe to our email list using the simple popup by clicking here[/popup_trigger]
Further Information On Coronavirus

Government advice on Coronavirus
The Government's advice is very clear:

STAY AT HOME
Only go outside for food, health reasons or work (where this absolutely cannot be done from home)
Stay 2 metres (6ft) away from other people
Wash your hands as soon as you get home
Anyone can spread the virus.
More information on the Government directive can be found here:
Full guidance on staying at home and away from others
Other trusted sources of information
NHS
The NHS has a very helpful page on symptoms of Coronavirus, how to stop infection spreading, looking after your health and wellbeing, what to do if you need medical help,, pregnancy advice, advice for people at high risk, and self-isolation. You can find that page here:
NHS information on COVID-19
World Economic Forum
The World Economic Forum has a page with extensive information about people with mild or no symptoms spreading COVID-19 as well as what they are doing to help combat Coronavirus here:
People with mild or no symptoms could be spreading COVID-19
Annals of Internal Medicine
The respected journal, Annals of Internal Medicine, has a research article on the incubation people of Coronavirus. It is quite technical and in depth, but if you want to learn absolutely everything about COVID-19, the article is here:
The Incubation Period of Coronavirus Disease 2019 (COVID-19)
Up To Date
Up To Date has virtually every fact about COVID-19 , including incubation period, spectrum of illness severity, impact of age, asymptomatic infections, clinical manifestations, evaluation and diagnosis, epidemiology, virology & management and prevention here:
Coronavirus disease 2019 (COVID-19)
Keep Up To Date And Find Out When We Re-Open
[popup_trigger id="4359" tag="button"]Please subscribe to our email list using the simple popup by clicking here[/popup_trigger]