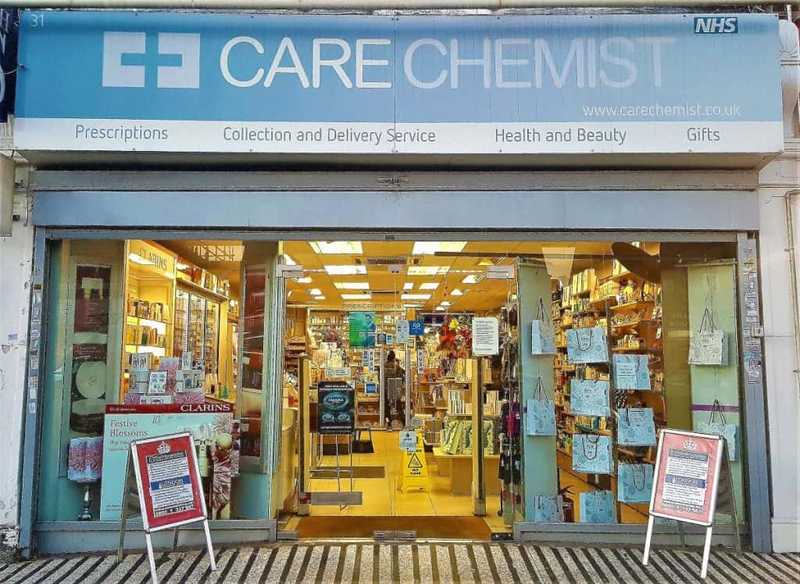 Edgware - Private Microsuction Ear Wax Removal Edgware London NW7
Ear Wax Removal Edgware: We are Audiologists who specialise in unblocking ears, so if you have an ear wax problem, come to our ear wax removal Edgware clinic. We are the local ear wax removal experts in HA8 and NW7!
We have taken stringent steps to protect both you and our staff. For more information
click here
.
What Is Microsuction?
At The Microsuction Network, we
NEVER
syringe or irrigate!Simply put, microsuction is the removal of ear wax from the ear canal using illuminating microscopes and gentle medical suction. At our clinics we use ENT-grade suction units and portable convergent microscopes, as well as disposable, sterile suction tips. Microsuction is considered the safest method of ear wax removal, and our training and experience ensure you will have a very safe procedure.When the ear wax is very tough, or if there is a foreign body in the ear canal, such as a cotton bud tip, or an ear plug which has become stuck, we may use instruments, which are specially designed for removing ear wax and other objects from the ear canal. All of our staff are trained and experienced at using instruments. You may also see instrument removal also called "curettage" or "aural toilet", but we think "instrument removal" sounds nicer.
Why Don't We Irrigate (Syringe)?
Irrigation uses a high pressure water jet to dislodge the wax from your ear. It's like a mini jet wash, and has been known to rupture the ear drum and cause facial paralysis. The electronic ear irrigator has largely replaced the more old fashioned ear syringe, but it still has the same basic problem that it uses a pushing force and can push hardened wax further into your ear. More commonly, if the procedure does not completely remove your wax blockage, wax and water can be trapped in the ear and lead to a painful ear infection.Microsuction needs a higher level of training than irrigation, a good eye and a steady hand. Some clinics
say
they do microsuction, but use inferior methods and equipment and when the wax is deep in the ear they give up and irrigate. It does not matter who is operating an ear irrigator, it still carries the same inherent risk. So at the Microsuction Earwax Removal Network, we
never
irrigate. We will
only
use microsuction or manual instruments to remove your ear wax blockage.
Our Private Microsuction Ear wax Removal Clinic in Edgware can be found inside Care Chemist at:
31 The Broadway
Care Chemist,
Mill Hill
NW7 3DA
Phone:

0800 133 7987
Professional ear wax removal Edgware. If you have a blocked ear, come to our ear wax removal Edgware clinic. We really are the ear wax removal experts in Edgware and Mill Hill.
You will find us in between WH Smith and the Halifax and opposite Cafe Broadway and Mill Hill Fonehouse. The pharmacy is about 2 minutes walk from Mill Hill Broadway station. Our clinic is in one of the comfortable consulting rooms located on the ground floor at the back of the pharmacy.
Please note that ear wax removal is by appointment only.
NB Our colleagues at the location are unable to take messages or book appointments.
Please
call us on 0800 1 337 987
, or
book online
.Due to Covid-19 guidance from our professional body, records must be kept of the triage and consent of all patients. In order to comply with this guidance, we have adapted our booking system to incorporate a triage and consent form - after booking please check your email for details on how to complete the form as otherwise we cannot provide treatment. Please
click here to make your booking
and have your credit or debit card to hand.If you are unable to use our self-service online booking system, you can take advantage of our "done for you" service and
call us on 0800 1 337 987
instead.
Ear Wax Removal Edgware Northwest London Map, Location and Directions
You can find our Ear Wax Removal In Edgware on Google Maps here.
You can get directions to our Ear Wax Removal Edgware Location here.
Nearby Clinics
In North London EN5, we have our Microsuction Ear Wax Removal Barnet Clinic.
In North London NW11, we have our Golders Green Microsuction Ear Wax Removal Clinic In Central London NW11.
In North West London HA5, we have our Pinner Microsuction Ear Wax Removal Clinic in North West London HA5.
In North London N2, we have our East Finchley Microsuction Ear Wax Removal Clinic in North London N2.
Appointment Booking
Due to high demand, private ear wax removal is by appointment only. You can book an ear microsuction appointment here, or click on the Book Now button below:
Saturday Microsuction Appointments
Private ear wax removal London on Saturday
 is available at our out of hours clinic in Baker Street NW1 from 10am until 5pm.We also run a Saturday microsuction ear wax removal clinic in Oxford typically once a month.Please try to book by 5.30pm on Friday evening, as Saturday microsuction appointments are very popular. You can book online on the day as we sometimes have same day ear wax removal appointments available.
Book online now
to reserve your private microsuction appointment in one of our Saturday clinics.
Video: What Happens In An Ear Wax Removal Edgware Appointment
Parking
There is usually pay by phone on-street parking available outside for up to one and a half hours. There is long stay parking nearby at the Mill Hill Broadway station car park.
Our microsuction ear wax removal clinic in Edgware also serves clients in London, North London, Northwest London, Mill Hill, Stanmore, Bushey, Watford, Harrow, Wembley, Colindale, Burnt Oak, Queensbury, Kingsbury, Finchley, North Finchley, East Finchley, Southgate, Finchley Central, Brent Cross, Barnet, New Barnet, Elstree, Wealdstone, Harrow Weald, Belmont, Cockfosters, Hadley Wood, Highgate, Golders Green and Hendon.
About Edgware
Edgware is a district of northern Greater London, in the London Borough of Barnet. Edgware is centred 9.5 miles (15.3 km) north-northwest of Charing Cross and has its own commercial centre. Edgware has a generally suburban character, typical of the rural-urban fringe. It was an ancient parish in the county of Middlesex. The community benefits from some elevated woodland on a high ridge marking the Hertfordshire border of gravel and sand. Edgware is identified in the London Plan as one of the capital's 35 major centres. Edgware is principally a shopping and residential area and one of the northern termini of the Northern line. It has a bus garage, a shopping centre called the Broadwalk, a library, a hospital—Edgware Community Hospital, and two streams—Edgware Brook and Deans Brook, both tributaries of a small brook known as Silk Stream, which in turn merges with the River Brent at Brent Reservoir.
Edgware is a Saxon name meaning Ecgi's weir. Ecgi was a Saxon and the weir relates to a pond where Ecgi's people caught fish. Edgware parish formed part of Hendon Rural District from 1894. It was abolished in 1931 and formed part of the Municipal Borough of Hendon until 1965.The Romans made pottery at Brockley Hill, thought by some to be the site of Sulloniacis. Canons Park, to the north-west, was developed as an estate by James Brydges, 1st Duke of Chandos and was the site of his great palace Cannons.
(from Wikipedia)
The construction of the M1 motorway across this area made less visual impact than might have been expected owing to the deep cutting in which most of it lies. Some building estates have been planted north of Edgware Way in the post-war period, but they have been largely confined to the area between Edgwarebury Lane and the main railway line. The borough council's Spur Road estate was built only after bitter local opposition; it is dominated by five tall blocks of flats, the first of which, of eleven stories, was opened in 1957.
The Edgware General Hospital is outside the old parish at Burnt Oak, Hendon. The Anglican Convent of St. Mary at the Cross (Sisters of the Poor), until 1931 known as the Convent of St. Mary of Nazareth, was founded in 1865 in Shoreditch by the Revd. H. D. Nihill. In 1873 land was bought at Edgware to the north of Hale Lane, and by degrees the work of the convent and its hospital at Shoreditch were given up. In 1937 a new hospital block, providing 50 extra beds, was opened at Edgware. It is now a home for sick and incurable children, who are taken in up to the age of 18 and then kept for life if they have no other home.
(from British History Online)
Known to most Londoners simply as the name of a road and one of three final destinations for north-bound Northern Line trains, Edgware marks the northern edge of the suburban sprawl of Greater London.
Historically, it was a small town located along the Roman road between London and St Albans, a notable curiosity being that the place comprised of not one parish but two, the boundary being the road itself. Even today, with the area having been developed out of all recognition with the coming of suburbia between the two world wars, this sense of division can still be observed, for Edgware on the eastern side of the old Roman road is part of the London Borough of Barnet, while on the western side one finds oneself in the London Borough of Harrow.
What you call that old road, nowadays part of the A5, depends very much on whereabouts in London you are - in Edgware, it's simply the High Street, and does not actually become the Edgware Road until close to Marble Arch.
One brief historical note: Fans of the eighteenth-century composer Handel may be interested to note that he lived in Edgware for a short time; he performed on the organ in St Lawrence's Chuch on Whitchurch Lane, and nearby Canons Park once housed a mansion built by one of his patrons, the first Duke of Chandos. Praised by Defoe and satirised by Pope, that building was demolished long ago, with the pillars at the entrance to the exclusive Canons Drive still standing as reminders of a bygone age.
(from About Britain)
To the north of Edgware you will find Elstree and Borehamwood, while to the west you will find Stanmore. South of Edgware is Queensbury, while southwest of Edgware is Harrow and Wembley. To the Northeast is Barnet, and to the East is Finchley. Within the boundaries of Edgware are Burnt Oak and Colindale, while on its eastern side, Hale Lane joins Edgware with Mill Hill.
About Mill Hill
Mill Hill is a mostly residential area in the borough of Barnet, with Edgware to the west and Finchley to the east. The Broadway referred to in the station's name is a pleasant local high street that stretches away to the east, with plenty of independent stores as well as a few big-name shops and restaurants. A little further west, a cluster of green spaces - Mill Hill Park, Arrandene Open Space and The Mill Field - provides some balance to the local shops and housing.
Microsuction vs. Ear Syringing
Many people in North West London are finding that their local GP surgery no longer offers ear syringing. No doubt this is partly due to a lack of funding, but also because ear syringing is inherently less safe than ear micro suction. Possible side effects of ear syringing or irrigation are ear infection, hearing loss, tinnitus, perforation of the ear drum, and further impaction of the ear wax (i.e. the ear wax gets pushed even harder against the ear drum). Is it any wonder that people are going off walk in ear syringing in London and are seeking out microsuction ear wax removal instead? Unfortunately, the sharp rise in demand has meant that NHS micro suction clinics are now unable to meet the need and waiting times are often over two to three months.
You no longer need to wait months for micro suction. Why not save time by going private? It's not as expensive as you think. Simply head to our booking page and you could be saying goodbye to your wax blockage this week!
Mill Hill Micro Suction Clinic Prices
WE HAVE ENDEAVOURED TO KEEP OUR PRICES LOW, WHILST IMPLEMENTING GOLD STANDARD COVID-SECURE MEASURES. PRICES DISPLAYED IN OUR BOOKING SYSTEM ARE AUTOMATICALLY CALCULATED AND INCLUDE ALL APPLICABLE DISCOUNTS.
One or Both
Online Price (including £10 self-service discount)
One ear (or wax too impacted / no wax)**
From £44, or Hear Now, Pay Later* from around £8/week
Both ears (or wax too impacted / no wax)**
From £59, or Hear Now, Pay Later* from around £10.50/week
Upgrade from one to both ears
Upgrade from one to both ears not available due to strict covid-secure guidelines on appointment times
*Hear Now, Pay Later
It can sometimes be difficult to budget for unexpected health costs. That's why we have teamed up with Laybuy to give the option of spreading our booking fee over 6 weeks.
**Consultation only (no wax present)
If no wax is present, we will provide ear care advice and/or a complementary hearing test (possibly at a later date), whichever our clinician deems appropriate
**Consultation only (wax too impacted)
If wax is too impacted, our clinician will remove as much as they consider is safe, and provide advice on an appropriate wax softening regime

36 hours notice required for alterations and cancellations or NO refund will be given.

Non-attendance is charged at the full price.

Thank you.
How Prices Are Calculated
| Price Adjustment | Adjustment Amount (+/-) |
| --- | --- |
| Online Self-Service Discount | - £10 |
| Advance Booking (8 - 14 days) | - £5 |
| Advance Booking (15 days or more) | - £10 |
| Off Peak (Normally before 12:00pm) | - £5 |
| Local Promotional Discount | - £Varies by location - See Booking System |
| Peak (5:00pm - 6:00pm) | + £10 |
| Peak (6:00pm onwards) | + £20 |
| Saturday | + £10 |
| *Hear Now, Pay Later | Total discount reduced by £4 |
[global_variable variable_name="HOMEVISITPRICES"]
Find your nearest clinic:
Follow the link to find the nearest Microsuction Ear Wax Removal Clinic to you.