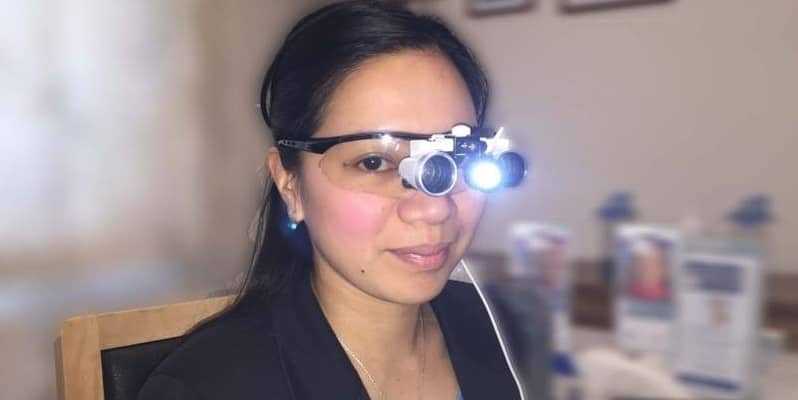 What Is Micro Suction?
Microsuction earwax removal is the removal of ear wax from the ear using a medical suction device under the microscope with illumination. A microsuction practitioner must be an appropriately trained, registered and insured professionally. Typically, microsuction is performed by a doctor, ENT surgeon or an audiologist. Our clinics are staffed by audiologists or assistant audiologists under the supervision of an HCPC Registered Hearing Aid Dispenser.
How Safe Is Micro Suction?
Micro suction introduces no water into the ear and only removes wax from the ear using gentle suction. The microsuction practitioner uses a pair of operating microscopes known as "loupes" and a bright light to see into your ear canal in great detail. This way, he or she can see exactly what they are doing inside your ear. The suction wands are sterile, so the risk of infection is virtually zero. For these reasons, microsuction is considered the safest method of removing wax from the ear.
Does Micro Suction Hurt?
Our microsuction practitioners are highly trained, and will gently draw the wax from your ear using a CE-certified medical suction pump. We recommend that you use a couple of squirts of Earol sterile olive oil spray or a few drops of olive oil in either ear for at least 3-5 days before your appointment. This is to soften the earwax, reducing the chances of scratching and grazing the ear canal, ultimately making the procedure painless.
How Soon Can I Be Seen?
We recommend that you use a couple of squirts of Earol for at least 3-5 days prior to your appointment. If you have already softened the wax we may be able to see you sooner, depending on how busy our clinics are.
We have a number of private ear wax removal clinics. Please visit our ear microsuction locations page for further details.
How Can I Book A Microsuction Appointment?
Click on the "Book Now" button below, or click on the link to the booking page. This redirects you to our sister site where online bookings are done.
Can I get a microsuction even after an ear surgery?
After ear surgery, you may have been told to keep your ear dry and never have it syringed (irrigated), as there may be a risk of perforating your ear drum or causing an infection. Fortunately, microsuction doesn't introduce any water into the ear, and providing that your surgery has healed, there should be no problem. As always, please check with your surgeon that he or she is happy for the procedure to be carried out.
Is microsuction safe for people with perforated ear drums?
The same applies as for the previous question. However, we recommend that you don't use any ear drops or sprays prior to your appointment. Microsuction or dry instrument removal are the only two methods that are recommended if you have a perforation or have had ear surgery.
Microsuction is the removal of ear wax using suction and either the operating microscope or surgical loupes. Normally a 2mm Zoellner tube is used, but a 1.3mm fine end may be used when working close to the ear drum. Endoscopic Earwax Removal is the removal of earwax using an otoendoscope or video-otoendoscope to view the ear canal and ear drum, and various removal tools such as suction, the Jobson Horne probe, earwax hook, or crocodile forceps. Each method requires different skill sets and further training under an ENT consultant is recommended if ear wax will be removed endoscopically.