Microsuction Reviews
Below are some reviews written by our private ear wax removal clients. You can also see Google reviews of our microsuction earwax removal service to the right. These reviews are for all of our private ear wax removal clinics in Central London NW1, East Finchley, North London N2, Mill Hill, North London NW7, Golders Green, North London NW11, Edgware, North London NW7, Enfield, North London EN1, Barnet, North London EN5, Pinner, North West London HA5, Ealing, West London W5, and Welwyn Garden City, Hertfordshire. However, clients come from all over London, Hertfordshire, Essex, Kent, Berkshire, Buckinghamshire and Bedfordshire because of our 5 star reputation.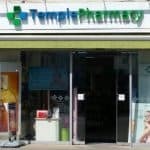 Having a fresh tragus piercing meant that I was unable to clean my ears in the usual way, this accompanied by the stress of the healing process and the constant cleaning of my piercing meant that my ear produced a lot more excess earwax to the point where I was so blocked up in my left ear that I was unable to hear. My GP was unable to offer me an appointment until two weeks later, by which point this caused me additional stress and frustration, I knew I just had to take matters into my own hands so that I could hear again. From a quick local Google search, I came across Jason Levy and the ear wax micro suction removal network at his clinic in Ealing. I was able to get an appointment the following day and I jumped at the chance, I'm so glad I did.
On arrival, I was 10 minutes early and Jason was just stepping out on a coffee break. I recognised him from the video on their website and said that I was there for my appointment, I didn't mind waiting as I knew I was early, but Jason kindly said he's happy to sort my ears out before he went on his break. The procedure was amazing! Jason made me feel at ease the whole time and even told me his experience with piercings! Once my left clogged up ear was resolved, Jason then offered to look into my right one and found that I had more wax build up, so he unclogged it for me also. The whole procedure took about 20-25 mins and I am extremely pleased with the results! I told Jason that I hoped that I won't need to come back again too soon, but if I did, I would definitely come back to him. I cannot recommend him highly enough. His professionalism, experience and sheer passion for the job was inspiring! AND he does everything electronically which is major plus points from me! Super happy I can hear again.
Jenn Sang