Last Updated on 22/05/2020 by Admin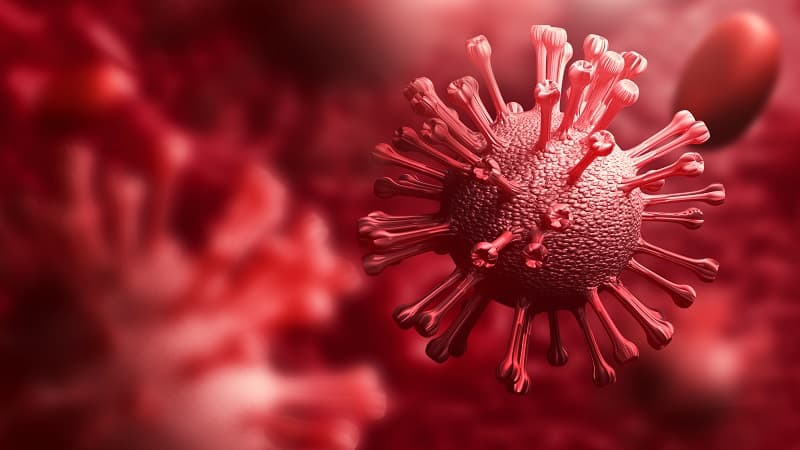 We Will Be Opening SOON!
On the morning of Monday 23rd March 2020 we closed all of our clinics (See Announcement), due to the government social distancing directive requiring people from different households to maintain a two metre distance from each other.
Safety of customers and staff comes first
On the evening of Sunday 22nd March, all four Audiology professional bodies jointly issued updated safety guidelines, at which point we started to inform our customers that our clinics would be temporarily closing for the foreseeable future. They said that until the necessary personal protective equipment (PPE) could be determined, no face-to-face appointments should take place.
We're Re-Opening Soon - Be The First To Find Out When
New Professional Body Guidance Issued
On Friday 1st May, the British Society of Audiology, British Academy of Audiology, British Society of Hearing Aid Audiologists and the Association of Independent Hearing Healthcare Practitioners, along with input from ENT UK and the Infection Prevention Society, issued new guidance on the provision of ear wax removal and other Audiology procedures, and the PPE that will be required to carry these out safely.
CoVid-19 and Safe Microsuction Ear Wax Removal
Feeling Well? Good!
Before you book your appointment, you will need to confirm that you do not feel unwell or have a cough or temperature, and likewise nobody in your household feels unwell or has a cough or temperature. We cannot at this stage perform microsuction on anyone with a perforated ear drum, and you will need to confirm that you do not have a perforated ear drum.
Appointments Spread Out
Appointments will be spread out to avoid patients crossing paths on the way in and out of the clinic, to allow the clinic room to be deep cleaned in between patients, and to allow for the donning and doffing of PPE. This means that unfortunately we will be offering fewer appointments per day. Unfortunately, this means that our prices will have to increase. We hope that you understand that this is necessary for us to be able to offer you an effective, yet safe service in the new world that we find ourselves in.
Minimising Contact Time
We will ask you to fill in a consent form and pay online at the time you book your appointment. This is to minimise contact during your appointment.
Traveling To The Clinic
We will ask you if possible to travel to the clinic by car. If you cannot come by car, please maintain a 2 metre distance from anyone who is not from your household while you travel as far as is possible. We will request that you stay outside the clinic until the time of your appointment.
We're Re-Opening Soon - Be The First To Find Out When
When You Arrive
When you arrive at the clinic, you will be asked to put on gloves and a mask. Our practitioner will also be wearing gloves, mask and apron. Please do not touch anything on your way in to the clinic room or in the clinic room.
Our Success Rate Is Unrivalled
We have a 99.5% success rate at removing ear 100% of ear wax. However, we have to stick to appointment times in order to allow time for us to deep clean the room and to avoid you crossing paths with someone else coming in.
After Your Appointment
In the past we have been used to shaking hands when we say goodbye after a successful procedure. Some patients have been so happy to hear, they wanted to hug us. We love the work we do, as people are often overjoyed to be able to hear properly again. However, for the time being we regret that we can't hug, shake hands or even "elbow bump", at least until a successful and effective vaccine has been developed.
Keep Up To Date And Find Out When We Re-Open
We will be reopening very soon. We are currently sourcing the correct PPE to be able to offer a service that is safe for both our patients and staff. Please bear with us and join our mailing list, if you haven't already done so, and we will contact you as soon as we are ready to take bookings.
Further Information On Coronavirus

Government advice on Coronavirus
The Government's advice is very clear:

STAY AT HOME
Only go outside for food, health reasons or work (where this absolutely cannot be done from home)
Stay 2 metres (6ft) away from other people
Wash your hands as soon as you get home
Anyone can spread the virus.
More information on the Government directive can be found here:
Full guidance on staying at home and away from others
Other trusted sources of information
NHS
The NHS has a very helpful page on symptoms of Coronavirus, how to stop infection spreading, looking after your health and wellbeing, what to do if you need medical help,, pregnancy advice, advice for people at high risk, and self-isolation. You can find that page here:
NHS information on COVID-19
World Economic Forum
The World Economic Forum has a page with extensive information about people with mild or no symptoms spreading COVID-19 as well as what they are doing to help combat Coronavirus here:
People with mild or no symptoms could be spreading COVID-19
Annals of Internal Medicine
The respected journal, Annals of Internal Medicine, has a research article on the incubation people of Coronavirus. It is quite technical and in depth, but if you want to learn absolutely everything about COVID-19, the article is here:
The Incubation Period of Coronavirus Disease 2019 (COVID-19)
Up To Date
Up To Date has virtually every fact about COVID-19 , including incubation period, spectrum of illness severity, impact of age, asymptomatic infections, clinical manifestations, evaluation and diagnosis, epidemiology, virology & management and prevention here:
Coronavirus disease 2019 (COVID-19)
Join Our List So We Can Tell You When We Re-Open