Book A Microsuction London Saturday Appointment Online. Last Chance To Book Before Xmas 2018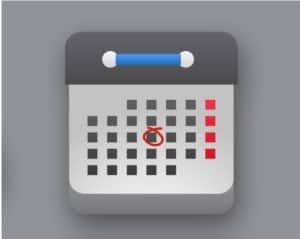 You can use the form below to book a Microsuction London Saturday appointment online. After registering, you will need to first choose Central London (Baker Street) location, then choose Ear Wax Removal and then Microsuction Out Of Hours.
Booking Instructions
First, enter your email address. If you are a new customer, or haven't booked online before it will ask you to enter some details. We need your email address to send you appointment reminders. If you'd like to receive special offers and discounts you can opt in or out at any time, but by default you are opted out. We need a mobile number in case there is any issue with your appointment.
Once you are registered or logged in, click on "Book now".
Then click "Select" under the location you would like to visit eg. Central London (you can scroll this list).
Click "Select" under Ear Wax Removal or Ear Wax Removal - Under 18.
Now choose if you want Microsuction for One Ear or for Two Ears.
If you want to be seen before 10:00 am, after 5:00 pm or at weekends, choose Microsuction Out Of Hours - the price is the same whether it is for one or two ears. If you would like to be seen before 9:00 am or after 6:00 pm there are a limited number of Microsuction Urgent appointments.
Choose your preferred practitioner or click "Any Staff Member" (Great if you want it done ASAP!)
Now pick the date and time, and then click BOOK. (If you can't find a time that suits you, you may find a suitable time at another clinic.)
At this point it will take you through the payment process, after which your appointment details will be confirmed to you by email and text message.
We have chosen
Stripe
as our online payment processor, because they are the most secure online payment solution we have found. Your financial information is securely transmitted direct to Stripe's payment servers and is never stored on our own servers.
Find out more here
. If all else fails, call us on
0800 1 337 987
. We'll be happy to help!
We look forward to seeing you at our London microsuction clinic on a Saturday!
EARLY / LATE / SATURDAY APPOINTMENTS
NOTE: We have a limited number of evening and early morning micro suction appointments at our Baker Street and East Finchley clinics. We also have a number of Saturday appointments at our Baker Street clinic. If you would like to take advantage of this service, please choose Microsuction Out Of Hours as the appointment type. You can also try this if there are no Microsuction One Ear or Microsuction Two Ears appointments left.
JUMP BACK TO THE BOOKING FORM
Online Booking Confirmation
Your online booking is not confirmed until you complete the payment process. We are sorry that we have had to introduce this policy due to a small number of people who have booked and not attended, preventing genuine people from receiving treatment.
JUMP BACK TO THE BOOKING FORM
Difficulty Booking Online
If you have difficulty with messages like "Your session has timed out", please try using
Google Chrome browser
instead.
Telephone Bookings
If you would prefer to book your appointment over the telephone, you can call our office on 0800 1 337 987. However, appointments booked this way do not qualify for the £5 self-service discount. We are very sorry, but we have to strictly adhere to this policy.
JUMP BACK TO THE BOOKING FORM
Cancellation Policy
Please give plenty of notice to cancel or move your appointment, otherwise a partial refund will be given, as it may prevent another person receiving treatment:
| | |
| --- | --- |
| Hours Notice | Refund Amount |
| 36 or more | 100% |
| 24 to 35 | 70% |
| 12 to 23 | 50% |
| Less than 12 | 20% |
| Less than 3 | 0 |
JUMP BACK TO THE BOOKING FORM
Microsuction London Saturday Online Booking Form
*Note that people who use our self-service booking system will benefit from an additional £10 discount (automatically applied to the price) compared to our phone booking prices.
If you need instructions on how to use the online booking form, please click here
Have you softened your ear wax? For your comfort and to increase the chances of success we strongly recommend Earol spray be used for at least 2 to 3 days, 2 to 3 times a day before your appointment.
CANCELLATION POLICY
Booking System
Due to new Covid-19 guidelines, you need to fill in a triage before you can book. You can find the triage and booking system over at our parent site, Hearing First.
Please click here to start the booking process 

or click the button below: