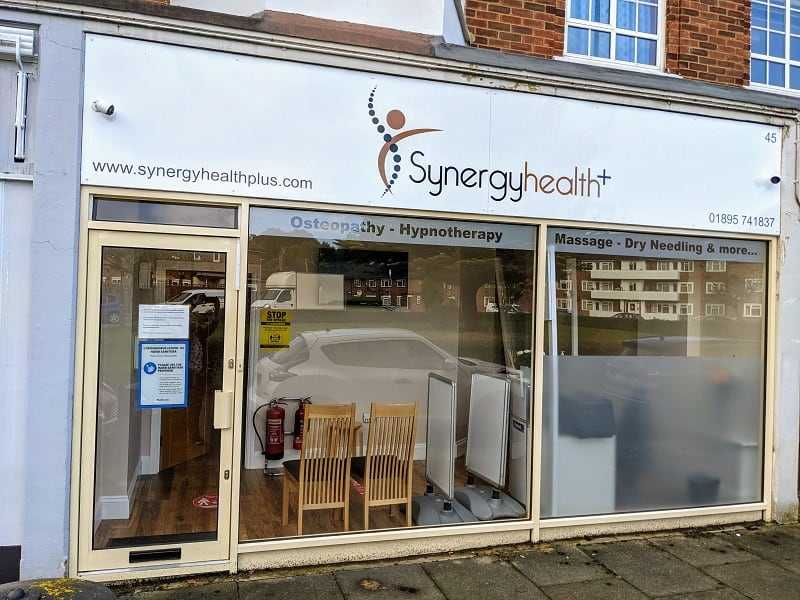 Private Ear Wax Removal By Micro Suction In Pinner
We are Audiologists who specialise in hearing and unblocking ears, so if you have an ear wax problem, come to our ear wax removal clinic in Pinner, Harrow. We are the local ear wax removal experts in HA5!
What Is Microsuction?
Simply put, microsuction is the removal of ear wax from the ear canal using illuminating microscopes and gentle medical suction. At our clinics we use ENT-grade suction units and portable convergent microscopes, as well as disposable, sterile suction tips. Microsuction is considered the safest method of ear wax removal, and our training and experience ensure you will have a very safe procedure.
When the ear wax is very tough, or if there is a foreign body in the ear canal, such as a cotton bud tip, or an ear plug which has become stuck, we may use instruments, which are specially designed for removing ear wax and other objects from the ear canal. All of our staff are trained and experienced at using instruments. You may also see instrument removal also called "curettage" or "aural toilet", but we think "instrument removal" sounds nicer.
Our private ear wax removal microsuction clinic in Pinner can be found at:
London Pinner: Microsuction Ear Wax Removal North West London HA5
45 Salisbury Road
Synergy Health,
Pinner
HA5 2NJ
Phone:

0800 133 7987
Professional ear wax removal in Pinner, Harrow. If you have a blocked ear, come to our ear wax removal Pinner clinic. We really are the ear wax removal experts.
You will find us on the parade of shops in Salisbury Road, Pinner, near to Northwood Hills.
Please note that ear wax removal is by appointment only.
NB Our colleagues at the location are unable to take messages or book appointments.
Please
call us on 0800 1 337 987
, or
book online
.Due to Covid-19 guidance from our professional body, records must be kept of the triage and consent of all patients. In order to comply with this guidance, we have adapted our booking system to incorporate a triage and consent form - after booking please check your email for details on how to complete the form as otherwise we cannot provide treatment. Please
click here to make your booking
and have your credit or debit card to hand.If you are unable to use our self-service online booking system, you can take advantage of our "done for you" service and
call us on 0800 1 337 987
instead.
Pinner Microsuction Ear Wax Removal Clinic on Google Maps

Directions To Pinner Microsuction Ear Wax Removal Clinic
Appointment Booking
Due to high demand, private microsuction ear wax removal is strictly by appointment. You can book on 0800 1 337 987
Parking
There is plentiful free on-street parking outside the clinic.
Click here to book your ear wax removal appointment in Pinner, and say goodbye to your ear wax!
Our private ear wax removal clinic in Pinner also serves clients in Stanmore, Ruislip, Northwood, Moor Park, Hatch End, Harrow, Wembley, Northolt, Harefield, Heronsgate, West Hyde, Maple Cross, Gerrards Cross, Denham, Ickenham, Bushey, Rickmansworth, Chorleywood, Croxley Green, Edgware, Hendon and Watford.
Saturday Microsuction Appointments
Private ear wax removal London on Saturday
 is available at our out of hours clinic in Baker Street NW1 from 10am until 5pm.We also run a Saturday microsuction ear wax removal clinic in Oxford typically once a month.Please try to book by 5.30pm on Friday evening, as Saturday microsuction appointments are very popular. You can book online on the day as we sometimes have same day ear wax removal appointments available.
Book online now
to reserve your private microsuction appointment in one of our Saturday clinics.
Pinner Earwax Removal Micro Suction Clinic Prices
WE HAVE ENDEAVOURED TO KEEP OUR PRICES LOW, WHILST IMPLEMENTING GOLD STANDARD COVID-SECURE MEASURES. PRICES DISPLAYED IN OUR BOOKING SYSTEM ARE AUTOMATICALLY CALCULATED AND INCLUDE ALL APPLICABLE DISCOUNTS.
One or Both
Online Price (including £10 self-service discount)
One ear (or wax too impacted / no wax)**
From £44, or Hear Now, Pay Later* from around £8/week
Both ears (or wax too impacted / no wax)**
From £59, or Hear Now, Pay Later* from around £10.50/week
Upgrade from one to both ears
Upgrade from one to both ears not available due to strict covid-secure guidelines on appointment times
*Hear Now, Pay Later
It can sometimes be difficult to budget for unexpected health costs. That's why we have teamed up with Laybuy to give the option of spreading our booking fee over 6 weeks.
**Consultation only (no wax present)
If no wax is present, we will provide ear care advice and/or a complementary hearing test (possibly at a later date), whichever our clinician deems appropriate
**Consultation only (wax too impacted)
If wax is too impacted, our clinician will remove as much as they consider is safe, and provide advice on an appropriate wax softening regime

36 hours notice required for alterations and cancellations or NO refund will be given.

Non-attendance is charged at the full price.

Thank you.
How Prices Are Calculated
| Price Adjustment | Adjustment Amount (+/-) |
| --- | --- |
| Online Self-Service Discount | - £10 |
| Advance Booking (8 - 14 days) | - £5 |
| Advance Booking (15 days or more) | - £10 |
| Off Peak (Normally before 12:00pm) | - £5 |
| Local Promotional Discount | - £Varies by location - See Booking System |
| Peak (5:00pm - 6:00pm) | + £10 |
| Peak (6:00pm onwards) | + £20 |
| Saturday | + £10 |
| *Hear Now, Pay Later | Total discount reduced by £4 |
[global_variable variable_name="HOMEVISITPRICES"]
[schema type="organization" orgtype="LocalBusiness" name="Ear wax Removal Micro Suction Clinic in Pinner" street="3 Red Lion Parade" city="Pinner" state="Middlesex" postalcode="HA5 3JD" country="GB" phone="0800 1 337 987" ]