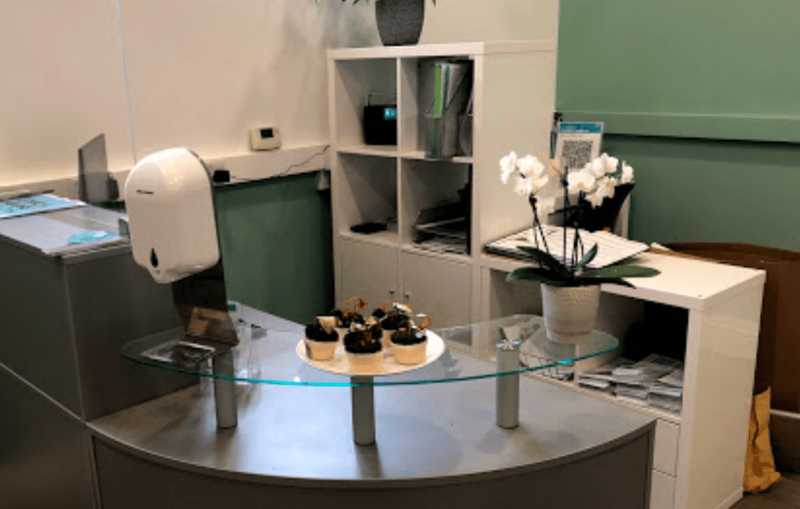 We have taken stringent steps to protect both you and our staff. For more information
click here
.
What Is Microsuction?
At The Microsuction Network, we
NEVER
syringe or irrigate!Simply put, microsuction is the removal of ear wax from the ear canal using illuminating microscopes and gentle medical suction. At our clinics we use ENT-grade suction units and portable convergent microscopes, as well as disposable, sterile suction tips. Microsuction is considered the safest method of ear wax removal, and our training and experience ensure you will have a very safe procedure.When the ear wax is very tough, or if there is a foreign body in the ear canal, such as a cotton bud tip, or an ear plug which has become stuck, we may use instruments, which are specially designed for removing ear wax and other objects from the ear canal. All of our staff are trained and experienced at using instruments. You may also see instrument removal also called "curettage" or "aural toilet", but we think "instrument removal" sounds nicer.
Why Don't We Irrigate (Syringe)?
Irrigation uses a high pressure water jet to dislodge the wax from your ear. It's like a mini jet wash, and has been known to rupture the ear drum and cause facial paralysis. The electronic ear irrigator has largely replaced the more old fashioned ear syringe, but it still has the same basic problem that it uses a pushing force and can push hardened wax further into your ear. More commonly, if the procedure does not completely remove your wax blockage, wax and water can be trapped in the ear and lead to a painful ear infection.Microsuction needs a higher level of training than irrigation, a good eye and a steady hand. Some clinics
say
they do microsuction, but use inferior methods and equipment and when the wax is deep in the ear they give up and irrigate. It does not matter who is operating an ear irrigator, it still carries the same inherent risk. So at the Microsuction Earwax Removal Network, we
never
irrigate. We will
only
use microsuction or manual instruments to remove your ear wax blockage.
Cambridge: Microsuction Ear Wax Removal Cambridge CB2
Ear Wax Removal Cambridge: We are Audiologists who specialise in unblocking ears, so if you have an ear wax problem, come to our ear wax removal Cambridge clinic. We are the local ear wax removal experts in Cambridge!
If you are looking for great value private ear wax removal in Cambridge, our Cambridge Micro Suction Ear wax Removal Clinic can be found in Trumpington, Cambridge at:
Cambridge: Microsuction Ear Wax Removal Trumpington CB2
The Courtyard, Anstey Hall
Maris Lane, Coach House Health Care, Trumpington,
Cambridge
CB2 9LG
Phone:

0800 133 7987
Professional ear wax removal in Cambridge. If you have a blocked ear, come to our ear wax removal Cambridge clinic. We really are the ear wax removal experts in Cambridgeshire.
Our prices (see below) are the best value in Cambridgeshire!
Please note that ear wax removal is by appointment only.
NB Our colleagues at the location are unable to take messages or book appointments.
Please
call us on 0800 1 337 987
, or
book online
.Due to Covid-19 guidance from our professional body, records must be kept of the triage and consent of all patients. In order to comply with this guidance, we have adapted our booking system to incorporate a triage and consent form - after booking please check your email for details on how to complete the form as otherwise we cannot provide treatment. Please
click here to make your booking
and have your credit or debit card to hand.If you are unable to use our self-service online booking system, you can take advantage of our "done for you" service and
call us on 0800 1 337 987
instead.
What Happens At A Cambridge Ear Wax Removal Appointment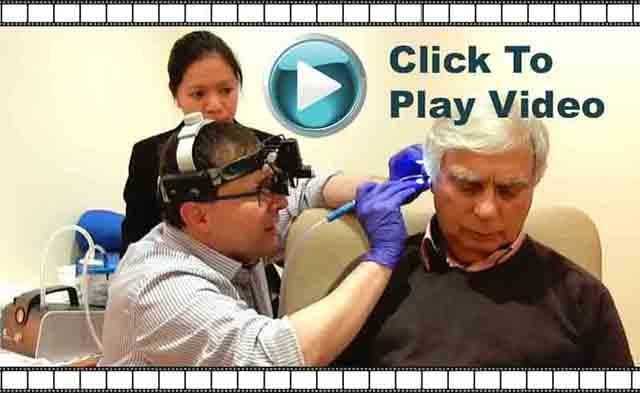 You will find us on Maris Lane in the Coach House Clinic, Trumpington, just a stone's throw from Anstey Hall. You can find our ear wax removal cambridge location on Google Maps here.
Disabled Access
Nearby Microsuction Clinics include:
Appointment Booking
Due to high demand, microsuction ear wax removal in Trumpington, Cambridge is strictly by appointment.
You can book a microsuction appointment in Cambridge online here, or click on the Book Now button below.
Saturday Microsuction Appointments
Private ear wax removal London on Saturday
 is available at our out of hours clinic in Baker Street NW1 from 10am until 5pm.We also run a Saturday microsuction ear wax removal clinic in Oxford typically once a month.Please try to book by 5.30pm on Friday evening, as Saturday microsuction appointments are very popular. You can book online on the day as we sometimes have same day ear wax removal appointments available.
Book online now
to reserve your private microsuction appointment in one of our Saturday clinics.
Parking
Free parking is available in the ample off street cobbled car park at the clinic.
Ear Wax Removal Cambridge CB2 Map and Directions
Our private ear wax removal clinic in Trumpington also serves clients in Grantchester, Arbury, Barton, Fen Ditton, Teversham, Trumpington, Cherry Hinton, Fulbourn, Stow Cum Quy, Horningsea, Milton, Clayhithe, Waterbeach, Landbeach, Impington, Histon, Cottenham, Chittering, Rampton, Willingham, Over, Northstowe, Longstanton, Foxton, Frog End, Shepreth, Meldreth, Melbourn, Orwell, Wimpole, Whaddon Gap, Kneesworth, Bassingbourn, Abington Pigotts, Shingay, North Brook End, Eyeworth, Water End, Cockayne Hatley, Steeple Morden, Guilden Morden, Bridgefoot, Thrift Hill, Odsey, Ashwell, Biggleswade, Sandy, Potton, Gamlingay, St Neots, Eynesbury, Eaton Socon, Little Paxton, Great Paxton, Chawston, Wyboston, Highfields Caldecote, Great Gransden, Waresley, Swavesey, Needingworth, Holywell, Fen Drayton, Fenstanton, St Ives, Hemingford Grey, Hilton, Conington, Hemingford Abbots, Wyton, Papworth St Agnes, Duck End, Graveley, Elsworth, Yelling, Papworth Everard, Elsworth, Knapwell, Cambourne, Caxton, Crow End, Longstowe, Kingston, Claypit Hill, Great Everseden, Little Eversden, Comberton, Toft, Harlton, Haslingfield, Harston, Hauxton, Barrington, Newton, Little Shelford, Great Shelford, Stapleford, Thriplow, Whittlesford, Sawston, Pampisford, Babraham, Hildersham, Newmarket, St Neotts, Histon, Royston, Tetworth, Roxton, Blunham, Begwary, Upper Staploe, Duloe, Hail Weston, Little Staughton, Colmworth, Rootham's Green, Spaldwick, Fulbourn, Burwell, Exning, Reach, Stretham, Aldreth, Haddenham, Wilburton,Little Thetford, Cotterham, Hardwick, Boxworth, Linton, Little Abington, Great Abington, Hadstock, Bartlow, Hinxton, Ickleton, Stump Cross, Great Chesterford, Little Chesterford, Elmdon, Crishall, West Wratting, Lark Hall, Westley Waterless, Great Wilbraham, Ely, Witchford, Wentworth, Witcham Toll, Stuntney, Barway, Queen Adelaide, Soham, Isleham, Kenny Hill, Beck Row, Thistley Green Mildenhall, Barton Mills, Red Lodge, Kennett, Kentford, Gazeley, Moulton, Herringswell, Tuddenham, Bottisham, Brinkley, Willingham Green, Borough Green, Dullingham Ley, Woodditton, Little Ditton, Cheveley, Broad Green, Ashley, Dalham, Lidgate, Swafham Bulbeck, Commercial End, Swafham Prior, Heydon, Littlebury Green, Pond Street, Building End, Great Chishill, Shaftenhoe End, Barley, Newsells, Reed, Barkway, Nuthampstead, Lower Green, Langley, Upper Green, Meesden, Snow End, Brent Pelham, Washall Green, Great Hormead, Hare Street, Stocking Pelham, Furneaux Pelham, Little London, East End, Maggots End, Manuden, Bentfield Bury, Level's Green, Upwick Green, Clapgate, Patmore Heath, Albury End, Little Hadham, Balsham, Six Mile Bottom, Brinkley, Cambs, Duxford and other towns and villages in Cambridgeshire.
Cambridge Microsuction Prices - BEST VALUE IN CAMBS
WE HAVE ENDEAVOURED TO KEEP OUR PRICES LOW, WHILST IMPLEMENTING GOLD STANDARD COVID-SECURE MEASURES. PRICES DISPLAYED IN OUR BOOKING SYSTEM ARE AUTOMATICALLY CALCULATED AND INCLUDE ALL APPLICABLE DISCOUNTS.
One or Both
Online Price (including £10 self-service discount)
One ear (or wax too impacted / no wax)**
From £44, or Hear Now, Pay Later* from around £8/week
Both ears (or wax too impacted / no wax)**
From £59, or Hear Now, Pay Later* from around £10.50/week
Upgrade from one to both ears
Upgrade from one to both ears not available due to strict covid-secure guidelines on appointment times
*Hear Now, Pay Later
It can sometimes be difficult to budget for unexpected health costs. That's why we have teamed up with Laybuy to give the option of spreading our booking fee over 6 weeks.
**Consultation only (no wax present)
If no wax is present, we will provide ear care advice and/or a complementary hearing test (possibly at a later date), whichever our clinician deems appropriate
**Consultation only (wax too impacted)
If wax is too impacted, our clinician will remove as much as they consider is safe, and provide advice on an appropriate wax softening regime

36 hours notice required for alterations and cancellations or NO refund will be given.

Non-attendance is charged at the full price.

Thank you.
How Prices Are Calculated
| Price Adjustment | Adjustment Amount (+/-) |
| --- | --- |
| Online Self-Service Discount | - £10 |
| Advance Booking (8 - 14 days) | - £5 |
| Advance Booking (15 days or more) | - £10 |
| Off Peak (Normally before 12:00pm) | - £5 |
| Local Promotional Discount | - £Varies by location - See Booking System |
| Peak (5:00pm - 6:00pm) | + £10 |
| Peak (6:00pm onwards) | + £20 |
| Saturday | + £10 |
| *Hear Now, Pay Later | Total discount reduced by £4 |
24 Interesting Facts About Cambridge
Cambridge is a university city and the county town of Cambridgeshire, England, on the River Cam approximately 55 miles (89 km) north of London.
Cambridge University is the second-oldest university in the English-speaking world (after Oxford) and the world's fourth-oldest surviving university.
Mathematician, physicist and all-round polymath Isaac Newton was born in a modest Lincolnshire farmhouse. Legend has it this is where an apple fell on his head, prompting him to ask why things always fell down. He pursued this idea as a student in Cambridge, eventually publishing one of the most famous laws of physics – his theory of gravity – in 1687.
Cambridge could be called the birthplace of football as we know it was the place of the first official game using the 'Cambridge Rules', played on Parker's Piece in 1848. This formed the basis of the Football Association's rules drawn up in 1863. For instance, they banned carrying the ball as well as "hacking" (kicking in the shins) for the first time. The rule that "no player is allowed to loiter between the ball and the adversaries' goal" formalised the offside rule.
The modern city of Cambridge was founded in 875 when the Vikings conquered Eastern England. They created a fortified town called a burgh (from which we derive our word borough) on the site.
The University of Cambridge is over 800 years old, and some of its rules reflect that. For instance, students have to "keep the term", which means that they have to stay within a three-mile radius of Great St. Mary's Church for 59 nights each term. At least they don't have to wear gowns all the time any more; that rule ended in 1965.
Cambridge University was founded in 1209. However, the first of its colleges didn't form until 1284 thanks to the Bishop of Ely and a charter from King Edward I.
Francis Crick was part of a team studying the structure of DNA in Cambridge. In 1953, they published news of their game-changing discovery – the double helix. But not before Crick had popped into his local pub, The Eagle on Bene't Street, and announced to the lunchtime drinkers that they had 'discovered the secret of life'.
The buildings of the university include King's College Chapel, Cavendish Laboratory, and the Cambridge University Library, one of the largest legal deposit libraries in the world.
The story goes that Lord Byron kept a bear in his room when he was a student at Trinity College. Apparently, he was annoyed by the rule that students were not allowed to keep dogs at the university, so he went out and bought a bear instead! Byron was famously described by his amour, Lady Caroline Lamb, as 'mad, bad and dangerous to know'. And now we know why.
In 1068, two years after his conquest of England, William of Normandy built a castle on Castle Hill. By the time the town probably had a population of about 2,000. By the standards of the time it was a medium sized town.
The China-UK Friendship Garden, which features part of a poem called Second Farewell to Cambridge by Xu Zhimo, attracts many Chinese tourists to the city and strengthens links to China. The garden, which is at the back of King's College, features a granite stone with the first and last lines of the poem, as well as willow trees, marking Xu's time at Cambridge as a graduate student.
The sprawling 'Silicon Fen' has strong links with the university, and is comprised of industries in bioscience and software amongst many other technological fields. It seems quite fitting, given that Alan Turing, thought to be the father of computer science, studied and worked here, at King's College.
The Strawberry Fair music and arts festival and Midsummer Fair are held on Midsummer Common, and the annual Cambridge Beer Festival takes place on Jesus Green.
Oliver Cromwell's head is buried in Cambridge in a secret location. He died in 1658 and was buried in Westminster Abbey, but when Charles II was restored to the throne three years later, he had his body exhumed. Cromwell's head was then displayed on a spike for almost 25 years until a storm broke it. The skull was passed through lots of private collectors before eventually being buried at a secret location in Cambridge in 1960.
Medieval Cambridge had a weekly market and by the early 13th century it also had a fair.
In 1979, a Doctor Who story written by Douglas Adams, Cambridge graduate and author of Hitchhiker's Guide to the Galaxy, was filmed in Cambridge, but never aired as a result of studio strikes. However, Cambridge did appear briefly on the hit show for the 20th-anniversary story, when the Doctor (Tom Baker) was filmed punting down the Cam.
Despite what many punt guides may tell you, The Mathematical Bridge at Queens' College wasn't built by Sir Isaac Newton, since he died 22 years before it was built. It was actually designed by William Etheridge and built by James Essex in 1749. It's a very clever design which places the timbers in a series of tangents with radial members to tie the tangents together and create a self-supporting structure.
In architecture, quadrangles (or quads) are courtyards surrounded by buildings. They're closely associated with universities and colleges, and quads are a feature of campuses worldwide, from Sydney to Dublin, and Harvard to Oxford. But not Cambridge. Cambridge has courts.
As a university town lying on fairly flat ground and with traffic congestion, Cambridge has the highest level of cycle use in the UK. According to the 2001 census, 25% of residents travelled to work by bicycle.
Cambridge played a significant role in the early part of the English Civil War as it was the headquarters of the Eastern Counties Association, an organisation administering a regional East Anglian army, which became the mainstay of the Parliamentarian military effort before the formation of the New Model Army.
The statue of Henry VIII on Trinity College's Great Gate is holding a chair leg. The statue dates back to early 1600, and should depict King Henry VIII holding a sceptre and orb. At first glance, this is indeed what the statue shows… but look closely and you will notice that he is instead holding an orb and chair leg. It is thought that the infamous Cambridge Night Climbers, a student group who enjoyed scaling buildings and making mischief under the cover of darkness, stole the sword. A thoughtful window cleaner decided to replace the missing sword with a chair leg!
Cambridge and its surrounds are sometimes referred to as Silicon Fen, an allusion to Silicon Valley, because of the density of high-tech businesses and technology incubators that have developed on science parks around the city. Many of these parks and buildings are owned or leased by university colleges, and the companies often have been spun out of the university. Cambridge Science Park, which is the largest commercial R&D centre in Europe, is owned by Trinity College.
Found at the end of King's Parade, the fascinating Corpus Christi clock attracts hordes of tourists who cram into the road to get a picture of the famous landmark. The clock speeds up, slows down, and even stops to represent the relativity of time. Don't worry, though – it tells the correct time to a hundredth of a second every fifth minute!
Credits: Many thanks to Eight fascinating facts about Cambridge - ARU, Cambridge Facts for Kids (kiddle.co), Eight fascinating facts about Cambridge - ARU, Cambridge Facts for Kids (kiddle.co), Eight fascinating facts about Cambridge - ARU, Cambridge Facts for Kids (kiddle.co), Eight fascinating facts about Cambridge - ARU, Cambridge Facts for Kids (kiddle.co) and 11: TWELVE DAYS OF REACH - 11 Facts about Cambridge (with gifs!) - Reach Cambridge.
Why Do We Have Earwax?
Ear wax (medical name cerumen) is made by specialised glands in the outer two thirds of the ear canal. It helps protect the ear by moisturising the skin in the ear canal, providing a physical barrier against infection, and by being acidic it has antibacterial properties. Because it is sticky, it helps to catch dust, pollen and small insects and prevent them from establishing themselves in your ears! The skin in your ear canal grows differently to the skin that covers the rest of our body, and grows along the ear canal from the ear drum to the canal entrance. It acts like a conveyor belt, bringing the ear wax, and any dust, pollen or other debris with it, out of the ear. This way, the ear canal cleans itself naturally.
Why Do Ear Wax Blockages Happen?
Typically, ear wax blocks the ear canal and becomes impacted when it is pushed back against the natural outward movement that is part of the natural cleaning process. This can be done using cotton buds, matchsticks, paper clips, rolled up tissue, hair pins amongst other objects. Other causes of ear wax impaction can be narrow or winding ear canals, excessive, excessively dry or excessively sticky ear wax production. Everybody has an S bend in their ear canals - this is to reduce the chance of twigs and other objects from perforating the ear drum. However, ear wax can build up on very sharp bends in the canal. Where the ear canal is very narrow, there is less space for ear wax to accumulate, and this can lead to frequent ear wax blockages. Excessive, sticky, or dry ear wax production can also lead to impacted ear wax. The most obvious symptom of a blocked ear is a partial or total loss of hearing, but other symptoms can include pain, itching, a feeling of fullness, or hissing, whooshing, buzzing or ringing sounds.
How To Get Rid Of Ear Wax
Unfortunately, the size and shape of your ear canal, as well as the amount and type of ear wax is genetically determined. In order to reduce ear wax build up we recommend applying one squirt of Earol (a sterile, sealed olive oil spray) into each ear once or twice a week. If you have a blocked ear, we recommend you apply two squirts of Earol twice or three times a day for three or four days and then attend one of our expert microsuction ear wax removal clinics. You can book an appointment at one of our Cambridge microsuction ear wax removal clinics here. Please don't put cotton wool in after applying Earol, as it will just absorb the olive oil and stop it from doing its work. We don't recommend self-syringing as this can push the ear wax further into your ear. We particularly recommend you avoid ear candles, as these do not remove ear wax and can potentially cause serious problems. We have an article on ear candles and their pitfalls here.
If you'd like to read about the various methods of ear wax removal, including syringing and microsuction, we have an article on different ear wax removal methods here.
If You Wear Hearing Aids
If you wear hearing aids, to prevent oil and wax from blocking up your hearing aids just apply the Earol at night, and then wipe out the entrance of your ear canal with a tissue in the morning before you put your hearing aids in. You'll ideally need to use Earol for five to eight days before your microsuction appointment.
Ear Wax Microsuction In Cambridge
So, after reading the above if you have wax in your ear and would like it removed safely without any water being syringed or jetted into your ear, you may want to choose to have your ears microsuctioned.
We provide the most affordable ear wax microsuction service in Cambridge, provided by HCPC-registered Audiologists and NMC-registered nurses. We take payment for the appointment up front - we are sorry that we have to do this, but many patients have booked and not turned up, which is frustrating for other patients who cannot get an appointment.
Our Audiologist will inspect your ears using surgical loupes or an otoscope to determine whether your ear canals are full of wax and if microsuction is therefore necessary.
If there is no ear wax, we will give you advice and/or a hearing test as appropriate.
If there is wax, we will remove the ear wax expertly using a low power medical suction unit with a tiny, sterile 2 mm suction tube on the end. This is so gentle, it feels like barely even a kiss on the cheek. Sometimes, despite applying Earol for several days, the ear wax is too stubborn to be removed by microsuction, so we may use special disposable instruments, such as a Jobson Horne Probe, or a St Barts or Rosen Cerumen Hook. Whatever method we use, you safety is our top priority at all times. If you would like to book a microsuction appointment in Cambridge, click here.
We never use a Propulse Ear Irrigator, which has now largely replaced the ear syringe, as according to the British Medical Journal (article here) irrigation or syringing is associated with a high risk of complications, such as failure of wax removal or further impaction of the wax, ear infection, trauma to the ear canal, or perforation of the ear drum. Other complications of syringing that have been reported are pain, tinnitus, vertigo (dizziness), and loss of balance or hearing.