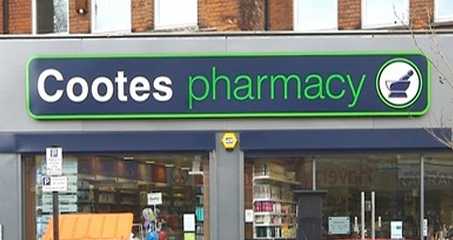 London N2: Private Microsuction Ear Wax Removal In East Finchley, North London
We have taken stringent steps to protect both you and our staff. For more information
click here
.
What Is Microsuction?
At The Microsuction Network, we
NEVER
syringe or irrigate!Simply put, microsuction is the removal of ear wax from the ear canal using illuminating microscopes and gentle medical suction. At our clinics we use ENT-grade suction units and portable convergent microscopes, as well as disposable, sterile suction tips. Microsuction is considered the safest method of ear wax removal, and our training and experience ensure you will have a very safe procedure.When the ear wax is very tough, or if there is a foreign body in the ear canal, such as a cotton bud tip, or an ear plug which has become stuck, we may use instruments, which are specially designed for removing ear wax and other objects from the ear canal. All of our staff are trained and experienced at using instruments. You may also see instrument removal also called "curettage" or "aural toilet", but we think "instrument removal" sounds nicer.
Why Don't We Irrigate (Syringe)?
Irrigation uses a high pressure water jet to dislodge the wax from your ear. It's like a mini jet wash, and has been known to rupture the ear drum and cause facial paralysis. The electronic ear irrigator has largely replaced the more old fashioned ear syringe, but it still has the same basic problem that it uses a pushing force and can push hardened wax further into your ear. More commonly, if the procedure does not completely remove your wax blockage, wax and water can be trapped in the ear and lead to a painful ear infection.Microsuction needs a higher level of training than irrigation, a good eye and a steady hand. Some clinics
say
they do microsuction, but use inferior methods and equipment and when the wax is deep in the ear they give up and irrigate. It does not matter who is operating an ear irrigator, it still carries the same inherent risk. So at the Microsuction Earwax Removal Network, we
never
irrigate. We will
only
use microsuction or manual instruments to remove your ear wax blockage.
Our London N2 Microsuction Ear wax Removal Clinic in East Finchley can be found:
166-168 High Road
Cootes Pharmacy,
London
N2 9AS
Phone:

0800 133 7987
You will find us between TD Hair Designers and SACH Hair Salon and opposite Haven Estate Agents and Co-Op Funerals. The pharmacy is about 5 minutes brisk walk from East Finchley Library. Our clinic is one of two comfortable consulting rooms located on the ground floor at the back of the pharmacy.
Ear Wax Removal In London N2 Map and Directions
London N2 Ear Wax Removal Clinic in Finchley North London on Google Maps.
Directions to London N2 Ear Wax Removal Clinic in Finchley North London.
Nearby Clinics
In North London NW7, we have our Mill Hill Microsuction Ear Wax Removal Clinic In North West London NW7.
In North London NW11, we have our Golders Green Microsuction Ear Wax Removal Clinic in North London NW11.
Appointment Booking
Due to high demand, private ear wax removal is by appointment only. You can book an ear microsuction appointment here, or click on the Book Now button below:
Video: What Happens In An Ear Wax Removal Appointment
Parking
There is usually pay by phone on-street parking available outside for up to one and a half hours. There is free parking nearby on the opposite side of the road, except between 2-3pm, or more free parking is available approximately 5 minutes' brisk walk away near East Finchley Library, except between 9-10am.
Our microsuction ear wax removal clinic in East Finchley also serves clients in London Finchley Central, North London, North Finchley, Barnet, Golders Green, Hendon, Highgate, Hampstead, Northwest London, Hampstead Garden Suburb, Haringay, Enfield and Holloway.
Many people in North London are finding that their local GP surgery no longer offers ear syringing. No doubt this is partly due to a lack of funding, but also because ear syringing is inherently less safe than ear micro suction. Possible side effects of ear syringing or irrigation are ear infection, hearing loss, tinnitus, perforation of the ear drum, and further impaction of the ear wax (i.e. the ear wax gets pushed even harder against the ear drum). Is it any wonder that people are going off walk in ear syringing in London and are seeking out microsuction ear wax removal instead? Unfortunately, the sharp rise in demand has meant that NHS micro suction clinics are now unable to meet the need and waiting times are often over two to three months.
You no longer need to wait months for micro suction. Why not jump the queue by going private? Simply head to our booking page and you could be saying goodbye to your wax blockage this week!
London N2 Micro Suction Clinic Prices
WE HAVE ENDEAVOURED TO KEEP OUR PRICES LOW, WHILST IMPLEMENTING GOLD STANDARD COVID-SECURE MEASURES. PRICES DISPLAYED IN OUR BOOKING SYSTEM ARE AUTOMATICALLY CALCULATED AND INCLUDE ALL APPLICABLE DISCOUNTS.
One or Both
Online Price (including £10 self-service discount)
One ear (or wax too impacted / no wax)**
From £44, or Hear Now, Pay Later* from around £8/week
Both ears (or wax too impacted / no wax)**
From £59, or Hear Now, Pay Later* from around £10.50/week
Upgrade from one to both ears
Upgrade from one to both ears not available due to strict covid-secure guidelines on appointment times
*Hear Now, Pay Later
It can sometimes be difficult to budget for unexpected health costs. That's why we have teamed up with Laybuy to give the option of spreading our booking fee over 6 weeks.
**Consultation only (no wax present)
If no wax is present, we will provide ear care advice and/or a complementary hearing test (possibly at a later date), whichever our clinician deems appropriate
**Consultation only (wax too impacted)
If wax is too impacted, our clinician will remove as much as they consider is safe, and provide advice on an appropriate wax softening regime

36 hours notice required for alterations and cancellations or NO refund will be given.

Non-attendance is charged at the full price.

Thank you.
How Prices Are Calculated
| Price Adjustment | Adjustment Amount (+/-) |
| --- | --- |
| Online Self-Service Discount | - £10 |
| Advance Booking (8 - 14 days) | - £5 |
| Advance Booking (15 days or more) | - £10 |
| Off Peak (Normally before 12:00pm) | - £5 |
| Local Promotional Discount | - £Varies by location - See Booking System |
| Peak (5:00pm - 6:00pm) | + £10 |
| Peak (6:00pm onwards) | + £20 |
| Saturday | + £10 |
| *Hear Now, Pay Later | Total discount reduced by £4 |
[global_variable variable_name="HOMEVISITPRICES"]
Find your nearest clinic:
Follow the link to find the nearest Microsuction Ear Wax Removal Clinic to you.