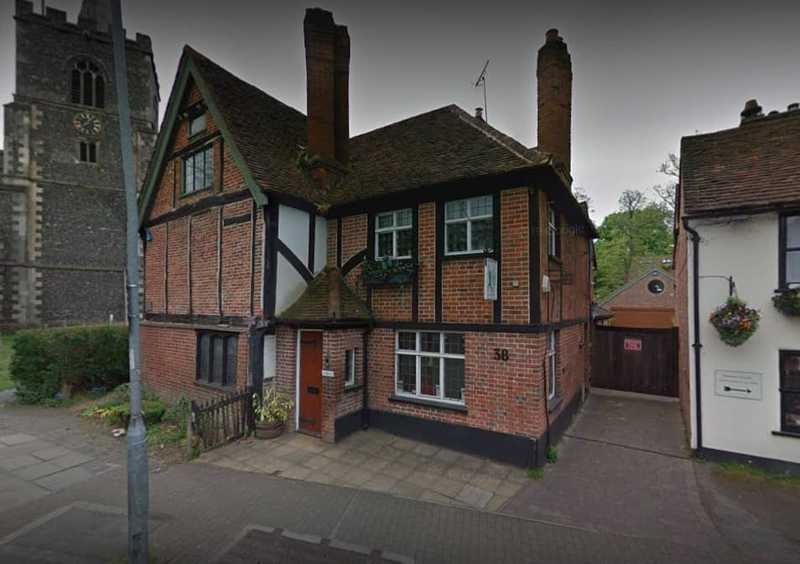 Watford - Private Microsuction Ear Wax Removal In Herts WD3
What Is Microsuction?
Simply put, microsuction is the removal of ear wax from the ear canal using illuminating microscopes and gentle medical suction. At our clinics we use ENT-grade suction units and portable convergent microscopes, as well as disposable, sterile suction tips. Microsuction is considered the safest method of ear wax removal, and our training and experience ensure you will have a very safe procedure.
When the ear wax is very tough, or if there is a foreign body in the ear canal, such as a cotton bud tip, or an ear plug which has become stuck, we may use instruments, which are specially designed for removing ear wax and other objects from the ear canal. All of our staff are trained and experienced at using instruments. You may also see instrument removal also called "curettage" or "aural toilet", but we think "instrument removal" sounds nicer.
Our Private Microsuction Ear wax Removal Clinic in Watford can be found:
38 Church Street
The Osteopathic House,
Rickmansworth
WD3 1DJ
You will find us in The Osteopathic House, which is right next to the Parish Church on Church Street, and about a 1 minute walk from the Talbot Road car park.
Microsuction Watford Herts Location and Directions
You can find our Watford Microsuction Ear Wax Removal location on Google Maps here.
You can get directions to our Watford Microsuction Ear Wax Removal clinic here.
Please note that ear wax removal is by appointment only.
NB Our colleagues at the location are unable to take messages or book appointments.
Please
call us on 0800 1 337 987
, or
book online
.Due to Covid-19 guidance from our professional body, records must be kept of the triage and consent of all patients. In order to comply with this guidance, we have adapted our booking system to incorporate a triage and consent form - after booking please check your email for details on how to complete the form as otherwise we cannot provide treatment. Please
click here to make your booking
and have your credit or debit card to hand.If you are unable to use our self-service online booking system, you can take advantage of our "done for you" service and
call us on 0800 1 337 987
instead.
Video: What Happens In An Ear Wax Removal Appointment
Parking
The nearest car parks are in Talbot Road, about a 1 minute walk from our clinic in The Osteopathic House. You can get 1 hour's free parking in Talbot Road short stay car park, and there is also a long stay car park.
Saturday Microsuction Appointments
Private ear wax removal London on Saturday
 is available at our out of hours clinic in Baker Street NW1 from 10am until 5pm.We also run a Saturday microsuction ear wax removal clinic in Oxford typically once a month.Please try to book by 5.30pm on Friday evening, as Saturday microsuction appointments are very popular. You can book online on the day as we sometimes have same day ear wax removal appointments available.
Book online now
to reserve your private microsuction appointment in one of our Saturday clinics.
Nearby Clinics
In North West London HA5, we have our Pinner Microsuction Ear Wax Removal Clinic in North West London HA5.
In Hertfordshire AL8, we have our Welwyn Garden City Microsuction Earwax Removal Clinic in Herts AL8.
In West London W13, we have our Ealing Microsuction Ear Wax Removal Clinic in West London W13.
In Central London NW1, we have our Baker Street Microsuction Ear Wax Removal Clinic In Central London NW1.
Our microsuction ear wax removal clinic in Watford also serves clients in Rickmansworth, Carpenders Park, Cassiobury Park, Northwood, Ruislip, Pinner, Hatch End, Harrow, Elstree, Croxley Green, Eastbury, Batchworth, Three Rivers, Bushey, Edgware, Wembley, Moor Park, Maple Cross, West Hyde, Denham, Mill End, Gerards Cross, Heronsgate, Calfont St Peter, Chalfont St Giles, Little Chalfont, Harefield, Jordans, Seer Green, Amersham, Chipperfield, Kings Langley, Abbots Langley, Chorleywood, Leavesden, Radlett, Denham Green, Chandlers Cross, Bucks Hill, Sarratt, Chenies, Belsize, Hunton Bridge, Aldenhan, Bedmond, Letchmore Heath, Leverstock Green, Potten End, Chiswell Green, Bricket Wood, Hemel Hempstead, Bovingdon, Berkhamstead, Tring, Park Street, London Colney, St Albans, Bushey Heath, Stanmore, South Mimms, Shenley, Borehamwood, Potters Bar.
About Watford
Watford is a town and borough in Hertfordshire and is the largest populated area in the county with around 132,000 residents. The town developed on the River Colne and grew rapidly during the Industrial Revolution. Watford became a municipal borough in 1922. It is the home of Premier League side Watford FC and world heavyweight boxing champion Anthony Joshua.
(from Hertfordshire Mercury)
Some Interesting Facts About Watford
Simon Le Bon, lead singer of Duran Duran, was born in Watford.
Mary Portas used to live in Bushey.
Melanie C aka Sporty Spice lived in Watford for some time.
The grand staircase of Cassiobury House was removed to the Metropolitan Museum of Art in New York, when the house demolished in 1927.
The town hall's interior staircase that sweeps up to the main council chamber is listed in its own right, as a prime example of Art Deco construction.
Grade II protected Jackson's Jewellers in The Parade is said to have its own ghost – a man in Elizabethan dress who passes through walls.
The One Bell pub, adjacent to St Mary's Church, holds the oldest existing licence dating back to 1750.
Kings Langley was the home of the makers of Ovaltine and the listed factory facade is now all that is left and still stands alongside the railway line among a new housing development. The Ovaltine factory itself has recently been converted into a series of flats and duplexes.
The Who performed regularly in Watford and Carpenders Park in 1964, specifically The Trade Union Hall and The Mine.
Kings Langley was once the location of Kings Langley Palace, a royal palace of the Plantagenet kings of England. Now Rudolf Steiner School is set on the site of the palace.
The 12th century parish church of All Saints' houses the tomb of Edmund of Langley (1341–1402), the first Duke of York.
Elton John performed his first gig at The Namaste Lounge Pub, Northwood Hills.
Watford has made huge contributions to the printing industry. Rotary photogravure was a technique which was first used in Watford to reproduce very fine, high quality fine art prints and then it went on to be used to produce colour magazines. All the ladies' colour magazines, like Woman's Weekly and Woman's Own, were all printed in Watford, as well as most of the colour supplements for the Sunday newspapers.
(summarised from Watford Observer)
Watford In Depth
Watford is a town and borough in Hertfordshire, England, situated 15 miles (24 km) northwest of central London and inside the circumference of the M25 motorway. It is not to be confused with Watford, Northamptonshire which is 55 miles to the north.
The town developed on the River Colne on land belonging to St Albans Abbey until the 16th century. During the 12th century a charter was granted allowing a market, and the building of St Mary's Church began. The town grew partly due to travellers going to Berkhamsted Castle and the royal palace at Kings Langley. A mansion was built at Cassiobury in the 16th century. This was partly rebuilt in the 17th century and another country house was built at The Grove. Connections with the Grand Junction Canal (1798) and the London and Birmingham Railway (1837) allowed the town to grow more rapidly with paper-making mills, such as John Dickinson and Co. at nearby Croxley, influencing the development of printing in the town. Two brewers, Benskins and Sedgwicks, amalgamated and flourished in the town until their closure in the late 20th century. Hertfordshire County Council designates Watford to be a major sub-regional centre. Several head offices are based in Watford. Both the 2006 World Golf Championship and the 2013 Bilderberg Conference took place at The Grove.
Watford became an urban district under the Local Government Act 1894 and a municipal borough by grant of a charter in 1922. The borough, which had 90,301 inhabitants at the time of the 2011 census, is separated from Greater London to the south by the parish of Watford Rural in the Three Rivers District. Watford Borough Council is the local authority with the Mayor of Watford as its head; one of only 18 directly elected mayors in England and Wales. Dorothy Thornhill has been the mayor since the directly elected system was set up in May 2002 and is both the first Liberal Democrat and the first female directly elected mayor in the United Kingdom. Watford elects one Member of Parliament (MP) for the Watford constituency. Prior to the establishment of this constituency in 1885, the area was part of the three-seat constituency of Hertfordshire.
Watford is 15 miles (24 km) northwest of central London and inside the circumference of the M25 motorway. Located on rising ground to the north of the River Colne, originally the settlement was of the street type. The commercial centre of Watford has moved over the centuries to dryer ground and closer to the principal mainline railway station, Watford Junction. Nineteenth century railways made it part of the London commuter belt.
Post World War II road-building has placed it close to motorway junctions on the M1 and M25.
Watford is a major regional centre in the northern home counties. Hertfordshire County Council designates Watford and Stevenage to be its major sub-regional centres, heading its list of preferred sites for retail development. The High Street is the main focus of activity at night having a high concentration of the town's bars, clubs and restaurants. The primary shopping area is the Harlequin Shopping Centre, a large purpose-built indoor mall with over 140 shops, restaurants and cafes built during the 1990s, opened officially in June 1992. The owners of the shopping centre, Capital Shopping Centres, rebranded all their shopping centres, resulting in The Harlequin changing name to intu Watford Shopping Centre from May 2013.
Cassiobury Park
The name Cassiobury has had various spellings over time. It is derived from 'Caegshoe', which is believed to be the combination of 'caeg', a person's name, and 'hoe', meaning a spur of land. When the land was granted to Sir Richard Morrison in the 16th century, it was called 'Cayshobury', with 'bury' indicating a manor.
Cassiobury Park was formed from the grounds of Cassiobury House and consists of 190 acres (0.77 km2) of open space. The house was demolished in 1927 and the Cassiobury Gates in 1970, for road widening. In July 2007, the park won a Green Flag Award, which recognises the best green spaces in the country.[35] There is a children's play area, which includes a paddling pool, play equipment, a bouncy castle, an ice cream van, a kiosk where one may buy food, and 10.25" gauge miniature railway. The Grand Union Canal passes through the park.
Cheslyn House and Gardens
Awarded Green Flag status since 2009, Cheslyn has been open to the public since 1965 as a formal gardens and house. The 3.5 acre gardens comprise a formal open area to the front and a semi-natural woodland area to the rear. Henry and Daisy Colbeck originally owned the house and gardens. Mr Colbeck was a renowned local architect, and designed Cheslyn House; he and his wife created the original gardens. The Colbecks travelled extensively, and this is reflected in the range of unusual and exotic plants in the gardens. Since the space has been open to the public it has been further developed, with new features added such as the pond, rock garden, large herbaceous borders and aviary.
Woodside Park
Awarded Green Flag status since 2011, Woodside Playing Fields cover approximately 59 acres of playing fields, sports facilities and woodland. The site comprises a range of sports facilities including an eight lane synthetic track and stadium, an indoor bowls green, a community centre, cricket squares, football pitches and Woodside Leisure Centre. Woodside Stadium is home to Watford Harriers Athletics Club and hosts national level events such as the British Milers Club Grand Prix. The wider parkland includes two children's play areas and Albans Wood is a local nature reserve.
(from Wikipedia)
Microsuction vs. Ear Syringing
Many people in North West London are finding that their local GP surgery no longer offers ear syringing. No doubt this is partly due to a lack of funding, but also because ear syringing is inherently less safe than ear micro suction. Possible side effects of ear syringing or irrigation are ear infection, hearing loss, tinnitus, perforation of the ear drum, and further impaction of the ear wax (i.e. the ear wax gets pushed even harder against the ear drum). Is it any wonder that people are going off walk in ear syringing in London and are seeking out microsuction ear wax removal instead? Unfortunately, the sharp rise in demand has meant that NHS micro suction clinics are now unable to meet the need and waiting times are often over two to three months.
You no longer need to wait months for micro suction. Why not save time by going private? It's not as expensive as you think. Simply head to our booking page and you could be saying goodbye to your wax blockage this week!
Watford Micro Suction Clinic Prices
WE HAVE ENDEAVOURED TO KEEP OUR PRICES LOW, WHILST IMPLEMENTING GOLD STANDARD COVID-SECURE MEASURES. PRICES DISPLAYED IN OUR BOOKING SYSTEM ARE AUTOMATICALLY CALCULATED AND INCLUDE ALL APPLICABLE DISCOUNTS.
One or Both
Online Price (including £10 self-service discount)
One ear (or wax too impacted / no wax)**
From £44, or Hear Now, Pay Later* from around £8/week
Both ears (or wax too impacted / no wax)**
From £59, or Hear Now, Pay Later* from around £10.50/week
Upgrade from one to both ears
Upgrade from one to both ears not available due to strict covid-secure guidelines on appointment times
*Hear Now, Pay Later
It can sometimes be difficult to budget for unexpected health costs. That's why we have teamed up with Laybuy to give the option of spreading our booking fee over 6 weeks.
**Consultation only (no wax present)
If no wax is present, we will provide ear care advice and/or a complementary hearing test (possibly at a later date), whichever our clinician deems appropriate
**Consultation only (wax too impacted)
If wax is too impacted, our clinician will remove as much as they consider is safe, and provide advice on an appropriate wax softening regime

36 hours notice required for alterations and cancellations or NO refund will be given.

Non-attendance is charged at the full price.

Thank you.
How Prices Are Calculated
| Price Adjustment | Adjustment Amount (+/-) |
| --- | --- |
| Online Self-Service Discount | - £10 |
| Advance Booking (8 - 14 days) | - £5 |
| Advance Booking (15 days or more) | - £10 |
| Off Peak (Normally before 12:00pm) | - £5 |
| Local Promotional Discount | - £Varies by location - See Booking System |
| Peak (5:00pm - 6:00pm) | + £10 |
| Peak (6:00pm onwards) | + £20 |
| Saturday | + £10 |
| *Hear Now, Pay Later | Total discount reduced by £4 |
[global_variable variable_name="HOMEVISITPRICES"]
Find your nearest clinic:
Follow the link to find the nearest Microsuction Ear Wax Removal Clinic to you.