Better Than Ear Syringing!
At The Microsuction Earwax Removal Network, we only use microsuction to remove ear wax. Ear syringing (now known as "irrigation"), is offered by fewer and fewer GP surgeries due to the potential complications that may arise. Perhaps you have experienced ear irrigation multiple times without any issues. However, there have been enough injuries from ear irrigation, ranging from pain and minor bleeding, to perforated ear drums and vertigo, for the NHS to reassess whether it will continue to offer ear syringing. You can read about the potential complications from ear syringing here on the bmj website, or here on the NICE website.
Microsuction is far safer than ear syringing for many reasons:
The practitioner uses operating microscopes or loupes and a bright light so that they can see exactly what is happening throughout the entire procedure.
The medical suction unit that we use produces a very low level of suction. It has to be very gentle as it is used in very delicate areas like the throat.
We don't use high pressure water, which can perforate the ear drum or cause dizziness.
The suction tips we use are just 2 millimeters wide, enabling us to be extremely accurate in targeting just the wax.
For very narrow ear canals, or for extra accuracy, we have 1 millimeter suction tips.
The suction procedure only draws wax out of the ear, so unlike syringing, there is no chance of pushing the wax back against your ear drum.
Our practitioners have been hand picked for their meticulous skill and gentle manner. We only use Audiologists registered with the HCPC, or Specialist Nurses registered with the NMC.
Microsuction Is The New Syringing!
We are confident that you will prefer microsuction to the old syringing or irrigation method. Read our reviews and you'll see that our customers have had a positive microsuction experience and are happy to be hearing properly again. Many of our customer say that after trying microsuction they won't go back to ear syringing.
If you are in a hurry to get rid of your ear wax, you could be struggling to find walk-in ear syringing. You may be in luck as you can book an ear wax removal appointment online today as we often have same day ear wax removal appointments available. On the other hand, if you are busy at work all week and want to book an ear wax removal appointment this weekend, we have a number of ear wax removal Saturday appointments.
We have a number of ear wax removal clinics around London and Hertfordshire:
Our Ear Wax Removal Clinics
How To Book An Ear Wax Removal Appointment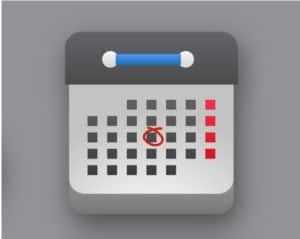 As soon as you are ready to book your ear wax removal appointment, click on the Book Now button, or follow the link to the booking page, where you can book your ear wax micros uction appointment. The process is very simple:
First, create a free account and provide your contact details so that we can send you confirmation of your appointment.
Then choose the location, and if you need wax removed from one or both ears, or if you would prefer one of our out of hours appointments - our out of hours appointments are before 9am, from 5.30pm or at weekends.
Choose your preferred practitioner or click "Any Staff Member" (Great if you want it done ASAP!)
Now pick the time, and then confirm.
At this point it will take you through the payment process, after which your appointment details will be confirmed to you by email and text message.
To book your ear wax removal appointment online click the button below, or head to the booking page here.