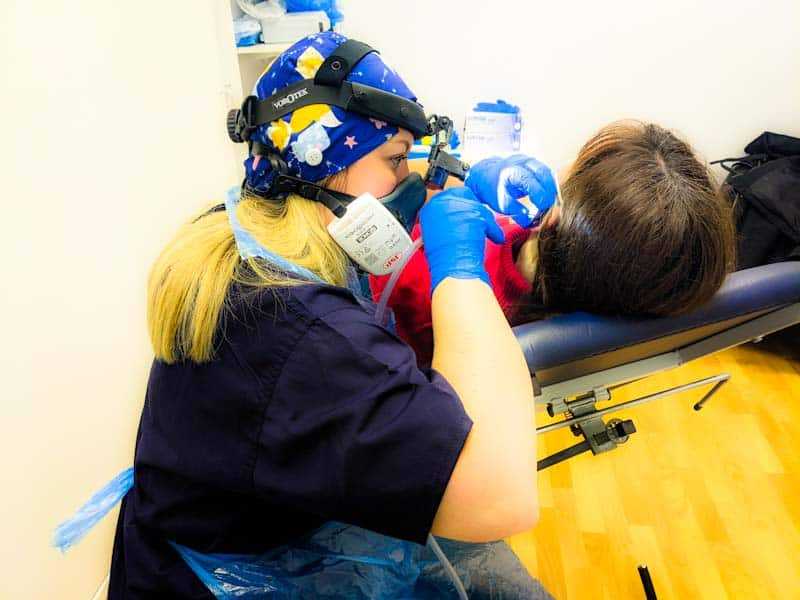 Bletchley: Microsuction Ear Wax Removal Milton Keynes MK3
Ear Wax Removal Milton Keynes: We are Audiologists who specialise in unblocking ears, so if you have an ear wax problem, come to our ear wax removal Milton Keynes clinic. We are the local ear wax removal experts in Bletchley!
We have taken stringent steps to protect both you and our staff. For more information
click here
.
What Is Microsuction?
At The Microsuction Network, we
NEVER
syringe or irrigate!Simply put, microsuction is the removal of ear wax from the ear canal using illuminating microscopes and gentle medical suction. At our clinics we use ENT-grade suction units and portable convergent microscopes, as well as disposable, sterile suction tips. Microsuction is considered the safest method of ear wax removal, and our training and experience ensure you will have a very safe procedure.When the ear wax is very tough, or if there is a foreign body in the ear canal, such as a cotton bud tip, or an ear plug which has become stuck, we may use instruments, which are specially designed for removing ear wax and other objects from the ear canal. All of our staff are trained and experienced at using instruments. You may also see instrument removal also called "curettage" or "aural toilet", but we think "instrument removal" sounds nicer.
Why Don't We Irrigate (Syringe)?
Irrigation uses a high pressure water jet to dislodge the wax from your ear. It's like a mini jet wash, and has been known to rupture the ear drum and cause facial paralysis. The electronic ear irrigator has largely replaced the more old fashioned ear syringe, but it still has the same basic problem that it uses a pushing force and can push hardened wax further into your ear. More commonly, if the procedure does not completely remove your wax blockage, wax and water can be trapped in the ear and lead to a painful ear infection.Microsuction needs a higher level of training than irrigation, a good eye and a steady hand. Some clinics
say
they do microsuction, but use inferior methods and equipment and when the wax is deep in the ear they give up and irrigate. It does not matter who is operating an ear irrigator, it still carries the same inherent risk. So at the Microsuction Earwax Removal Network, we
never
irrigate. We will
only
use microsuction or manual instruments to remove your ear wax blockage.
Bletchley Microsuction Ear Wax Removal Milton Keynes Bucks MK3
Joint Solutions, Challenge House
Sherwood Drive, Bletchley,
Milton Keynes
MK3 6DP
Phone:

0800 133 7987
Professional ear wax removal in Bletchley. If you have a blocked ear, come to our ear wax removal Milton Keynes clinic. We really are the ear wax removal experts in Bucks.
Our prices (see below) are the best value in Bucks!
You will find us in the historical Bletchley area of Milton Keynes.
What Happens In Your Microsuction Appointment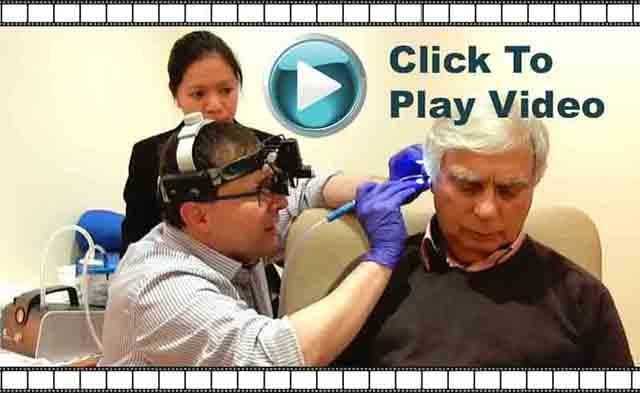 Please note that ear wax removal is by appointment only.
NB Our colleagues at the location are unable to take messages or book appointments.
Please
call us on 0800 1 337 987
, or
book online
.Due to Covid-19 guidance from our professional body, records must be kept of the triage and consent of all patients. In order to comply with this guidance, we have adapted our booking system to incorporate a triage and consent form - after booking please check your email for details on how to complete the form as otherwise we cannot provide treatment. Please
click here to make your booking
and have your credit or debit card to hand.If you are unable to use our self-service online booking system, you can take advantage of our "done for you" service and
call us on 0800 1 337 987
instead.
Nearby Microsuction Clinics include:
You can get information on other microsuction clinic locations here.
Appointment Booking
Due to high demand, microsuction ear wax removal in Milton Keynes is strictly by appointment.
You can book a microsuction appointment in Milton Keynes online here, or click on the Book Now button below.
Saturday Microsuction Appointments
Private ear wax removal London on Saturday
 is available at our out of hours clinic in Baker Street NW1 from 10am until 5pm.We also run a Saturday microsuction ear wax removal clinic in Oxford typically once a month.Please try to book by 5.30pm on Friday evening, as Saturday microsuction appointments are very popular. You can book online on the day as we sometimes have same day ear wax removal appointments available.
Book online now
to reserve your private microsuction appointment in one of our Saturday clinics.
Parking
There is free parking in the off-street car park. Please either park in a bay marked for Joint Solutions, or park in a visitor bay and obtain a parking voucher from Challenge House reception and display it on your dashboard.
Ear Wax Removal Milton Keynes Map and Directions
Book your private earwax removal appointment in Milton Keynes, Bucks, and say goodbye to ear wax!
Our private ear wax removal clinic in Milton Keynes also serves clients in Bletchley, Water Eaton, Fenny Stratford, Newton Longville, Caldecotte, Wavendon Gate, Furzton, Old Farm Park, Bean Hill, Walton Park, Ashland, Netherfield, Knowlhill, Coffee Hall, Leadenhall, Oldbrook, Peartree Bridge, Woolstone, Monkston Park, Woughton on the Green, Brinklow, Wavendon, Downhead Park, Downs Barn, Pennyland, Neath Hill, Conniburrow, Stantonbury Fields, Tongwell, Heelands, Giffard Park, Blakelands, Oakridge Park, New Bradwell, Greenleys, Crownhill, Grange Farm, Kingsmead, Bradville, Emerson Valley, Bow Brickhill, Shenley Lodge, Tattenhoe, Westcroft, Walnut Tree, Kents Hill, Woburn Sands, Fishermead, Shenley Church End, Two Mile Ash, Stacey Bushes, Great Linford, Eaglestone, Kingston, Broughton, Willen, Stantonbury, Great Brickhill, Heath and Reach, Deanshanger, Potterspury, Little Horwood, Thornborough, Buckingham, Maids Moreton, Swanbourne, Stewkley, Winslow, Gawcott, Leighton Buzzard, Woburn, Toddington, Winslow, Old Wolverton, Cosgrove, Passenham, Calverton, Lower Weald, Middle Weald, Upper Weald, Medbourne, Woodhill, Oxley Park, Olney, Newport Pagnell, Towcester, Bedford, Wellingborough, Bucks and Buckinghamshire.
Milton Keynes Microsuction Prices - BEST VALUE IN BUCKS!
WE HAVE ENDEAVOURED TO KEEP OUR PRICES LOW, WHILST IMPLEMENTING GOLD STANDARD COVID-SECURE MEASURES. PRICES DISPLAYED IN OUR BOOKING SYSTEM ARE AUTOMATICALLY CALCULATED AND INCLUDE ALL APPLICABLE DISCOUNTS.
One or Both
Online Price (including £10 self-service discount)
One ear (or wax too impacted / no wax)**
From £44, or Hear Now, Pay Later* from around £8/week
Both ears (or wax too impacted / no wax)**
From £59, or Hear Now, Pay Later* from around £10.50/week
Upgrade from one to both ears
Upgrade from one to both ears not available due to strict covid-secure guidelines on appointment times
*Hear Now, Pay Later
It can sometimes be difficult to budget for unexpected health costs. That's why we have teamed up with Laybuy to give the option of spreading our booking fee over 6 weeks.
**Consultation only (no wax present)
If no wax is present, we will provide ear care advice and/or a complementary hearing test (possibly at a later date), whichever our clinician deems appropriate
**Consultation only (wax too impacted)
If wax is too impacted, our clinician will remove as much as they consider is safe, and provide advice on an appropriate wax softening regime

36 hours notice required for alterations and cancellations or NO refund will be given.

Non-attendance is charged at the full price.

Thank you.
How Prices Are Calculated
| Price Adjustment | Adjustment Amount (+/-) |
| --- | --- |
| Online Self-Service Discount | - £10 |
| Advance Booking (8 - 14 days) | - £5 |
| Advance Booking (15 days or more) | - £10 |
| Off Peak (Normally before 12:00pm) | - £5 |
| Local Promotional Discount | - £Varies by location - See Booking System |
| Peak (5:00pm - 6:00pm) | + £10 |
| Peak (6:00pm onwards) | + £20 |
| Saturday | + £10 |
| *Hear Now, Pay Later | Total discount reduced by £4 |
Interesting Facts About Bletchley and Milton Keynes
Milton Keynes Facts
Bletchley is a constituent town of Milton Keynes, Buckinghamshire, England. It is situated in the south-west of Milton Keynes, and is split between the civil parishes of Bletchley and Fenny Stratford and West Bletchley.
Milton Keynes is famous for its Concrete Cows sculpture created by Canadian artist Liz Leyh in 1978 with the help of local school children. It features three cows and calves constructed from scrap that were originally located at a site in Bancroft. The Cows have subsequently been "moo-ved" and are currently homed at the MK Museum.
No-one in Milton Keynes is ever more than half a mile from a park!
Milton Keynes has more bridges than Venice and a longer shoreline (around its lakes) than Jersey.
The phrase "Cock & Bull Story" derived from the two inns in Stony Stratford High Street.
"The Point" in Milton Keynes was the first multiplex cinema in Britain and opened in 1985.
Highwayman Dick Turpin is believed to have visited The Swan at Woughton-on-the-Green.
In 1981, Cliff Richard filmed his video for "Wired for Sound" in Milton Keynes and roller-skated round the town and shopping centre.
The Roman Villa at Bancroft was discovered in 1967 by a man walking his dog.
More than 22 million trees have been planted in Milton Keynes.
The "motorist's friend", WD40, is produced in Milton Keynes. Only six people know the recipe.
Midsummer Boulevard is so called because the sun rises at its east end on the Summer Solstice.
The Fenny river lock in Milton Keynes is the smallest canal lock in the country.
The Olney Pancake Race has been run, on and off, since 1445 and is still run today – but only by women.
Milton Keynes is home to a 40ft long, 15ft tall Tyrannosaurus Rex (at Gulliver's Dinosaur Park).
A priory was founded in Bradwell in 1154 by Benedictine monks. The chapel, c 1350, remains.
The world's first degree-awarding distance learning institution - the Open University - was established in Milton Keynes in 1969.
The city is based on a North American-style grid road network. All main roads use an H or V which indicates whether they run horizontally or vertically.
The mound behind Milton Keynes Library was the Saxon moot for the Secklow Hundred.
The National Bowl is a grass amphitheatre with a capacity of over 65,000 and has seen world class performances from Queen, David Bowie, Robbie Williams, Bruce Springsteen, Take That and The Prodigy.
There are over 343 kms of dedicated bridleways, footpaths and cycle tracks in Milton Keynes.
Charles Dickens visited Stony Stratford and based a character in Bleak House on a resident.
Milton Keynes has over 5,000 acres of parkland, rivers, lakes and woodland.
In April 1483, the Duke of Gloucester (later Richard III) found 12 year old King Edward V in Stony Stratford and took him to the Tower of London for "safekeeping".
The Peace Pagoda in Willen Park was the first to be built in the western hemisphere, and 1,000 cherry and cedar trees grow nearby in memory of those killed in all wars.
Tickford Bridge in Newport Pagnell was built in 1810 and is the oldest iron bridge still in daily use.
Bletchley Facts
Bletchley is best known for Bletchley Park, the headquarters of Britain's World War II codebreaking organisation, and now a major tourist attraction. The National Museum of Computing is also located on the Park. Situated within the West Bletchley parish, in the Church Green district, Bletchley Park was home to the Government Code and Cypher School during the Second World War. The German Enigma code was cracked here by, amongst others, Alan Turing. Another cipher machine was solved with the aid of early computing devices, known as Colossus. The park is now a museum, although many areas of the park grounds have been sold off for housing development.
A model of the 'Bombe' is also on display. This iconic computer was designed by Alan Turing and refined by Gordon Welshman, who were employed as 'code breakers' at Bletchley Park.
Bletchley was the home of Caves Solid Beer. Sold in slabs, water was added to make the drink.
Bletchley grew from an obscure hamlet on the road from Fenny Stratford to Buckingham with the arrival of the London and North Western Railway in 1845 and its subsequent junction with the Oxford-Cambridge Varsity Line shortly afterwards
After the construction of Bletchley railway station, the 1884/5 Ordnance Survey shows Bletchley as still just a small village around the Church of England church at Bletchley Park, and a separate hamlet near the Methodist chapel and Shoulder of Mutton public house at the junction of Shenley Road/Newton Road with Buckingham Road. (These districts are known today as Old Bletchley and Far Bletchley). The major settlement of the time was nearby Fenny Stratford.
Proposals for a new city in North Buckinghamshire had been floated from the early 1960s. Bletchley had fought to be the centre of the proposed new city, but it was not to be. The 1971 Plan for Milton Keynes placed Central Milton Keynes on a completely new hill-top site four miles further north, half way to Wolverton, while Bletchley was relegated to the status of suburb.
Bletchley thrived in the early years of the growth of Milton Keynes, since it was the main shopping area. Bletchley centre was altered considerably when the Brunel Shopping Centre was built in the early 1970s, creating a new end to Queensway. (Previously, Queensway – formerly known as Bletchley Road – was a continuous run from Fenny Stratford to Old Bletchley).
The districts that make up the civil parish are Brickfields (includes the Blue Lagoon), Central Bletchley, Denbigh (including Denbigh North), Eaton Manor, Fenny Stratford, Granby, Manor Farm, Mount Farm, Newton Leys and Water Eaton (includes "Lakes Estate").
The Mansion House of Bletchley Park was built in 1883 and is surrounded by landscaped gardens and some woodland. The house was constructed in the Gothic and Tudor style.
Government war operations at Bletchley Park remained 'classified' until 1970.
On January 20th, 1940, the German method of sending coded messages, a system called the Enigma code, was successfully broken at Bletchley Park. This is an achievement widely regarded as one of the biggest non-battle successes of World War II.
Decoders at Bletchley Park are credited with breaking the codes of Germany, Italy, and Japan, who were using them for hostile war purposes.
The decoding and detailed study of information derived from coded messages means Bletchley Park is credited with shortening the Second World War by at least two years, and saving countless lives.
The National Radio Centre (or NRC to those in the know) is housed at Bletchley Park. The NRC exhibits documents and articles tracing the history of radio communication. The NRC is somewhat unusual in that it is open seven days a week, 52 weeks a year (with the exception of Bank Holidays).
Bletchley Park holds a "Roll of Honor". This catalogues the names of people who, at Bletchley Park and elsewhere, were involved with signals intelligence. Over 13,000 names and ranks are listed here!
Why Do We Have Ear Wax?
Ear wax (medical name cerumen) is made by specialised glands in the outer two thirds of the ear canal. It helps protect the ear by moisturising the skin in the ear canal, providing a physical barrier against infection, and by being acidic it has antibacterial properties. Because it is sticky, it helps to catch dust, pollen and small insects and prevent them from establishing themselves in your ears! The skin in your ear canal grows differently to the skin that covers the rest of our body, and grows along the ear canal from the ear drum to the canal entrance. It acts like a conveyor belt, bringing the earwax, and any dust, pollen or other debris with it, out of the ear. This way, the ear canal cleans itself naturally.
Why Do Ear Wax Blockages Happen?
Typically, ear wax blocks the ear canal and becomes impacted when it is pushed back against the outward movement that is part of the natural cleaning process. This can be done using cotton buds, matchsticks, paper clips, rolled up tissue, and hair pins amongst other objects, but legitimate items such as ear plugs and hearing aids can also cause ear wax buildup. Other causes of ear wax impaction can be narrow or winding ear canals, excessive, excessively dry or excessively sticky ear wax production. Everybody has an S bend in their ear canals - this is to reduce the chance of twigs and other objects from perforating the ear drum. However, earwax can build up on very sharp bends in the canal. Where the ear canal is very narrow, there is less space for ear wax to accumulate, and this can lead to frequent ear wax blockages. Excessive, sticky, or dry ear wax production can also lead to impacted earwax. The most obvious symptom of a blocked ear is a partial or total loss of hearing, but other symptoms can include pain, itching, a feeling of fullness, or hissing, whooshing, buzzing or ringing sounds.
How To Get Rid Of Ear Wax
Unfortunately, the size and shape of your ear canal, as well as the amount and type of ear wax is genetically determined. In order to reduce ear wax build up we recommend applying one squirt of Earol (a sterile, sealed olive oil spray) into each ear twice a week. Because Earol is a manual pump spray, it needs to be primed by squirting a few times before use. We recommend that you prime it over a sink until you see a squirt of oil come out. If you have a blocked ear, we recommend you apply two squirts of Earol twice or three times a day for three or four days and then attend one of our expert microsuction ear wax removal clinics. You can book an appointment at our microsuction ear wax removal clinic near you
here
. Please don't put cotton wool in after applying Earol, as it will just absorb the olive oil and stop it from doing its work. We don't recommend self-syringing as this can push the ear wax further into your ear. We particularly recommend you avoid ear candles, as these do not remove ear wax and can potentially cause serious problems. We have an article on ear candles and their pitfalls
here
.If you'd like to read about the various methods of ear wax removal, including syringing and microsuction, we have an article on different ear wax removal methods
here
.
If You Wear Hearing Aids
If you wear hearing aids, to prevent oil and wax from blocking up your hearing aids, just apply the Earol at night, and then wipe out the entrance of your ear canal with a tissue in the morning before you put your hearing aids in. You'll ideally need to use Earol for five to eight days before your microsuction appointment.
Best Value Ear Wax Removal In The UK
So, after reading the above if you have wax in your ear and would like it removed safely without any water being syringed or jetted into your ear, you may want to choose to have your ear wax microsuctioned.We provide the best value ear wax microsuction service in the UK, provided by HCPC-registered Audiologists and NMC-registered nurses. We take payment for the appointment up front - we are sorry that we have to do this, but many patients have booked and not turned up, which is frustrating for other patients who cannot get an appointment.Our Audiologist will inspect your ears using an ENT-grade Vorotek O-Scope or an otoscope to determine whether your ear canals are full of wax and if microsuction is therefore necessary.If there is no ear wax, we will give you advice and/or a hearing test as appropriate.If there is ear wax, we will remove the it expertly using a low power medical suction unit with a tiny, sterile 2 mm suction tube on the end. This is so gentle, it feels like barely even a kiss on the cheek. Sometimes, despite applying Earol for several days, the ear wax is too stubborn to be removed by microsuction, so we may use special disposable instruments, such as a Jobson Horne Probe, or a St Barts or Rosen Cerumen Hook. Whatever method we use, you safety is our top priority at all times. If you would like to book a microsuction ear wax removal appointment,
click here
.We never use a Propulse Ear Irrigator, which has now largely replaced the ear syringe, as according to the British Medical Journal (
article here
) irrigation or syringing is associated with a high risk of complications, such as failure of wax removal or further impaction of the wax, ear infection, trauma to the ear canal, or perforation of the ear drum. Other complications of syringing that have been reported are pain, tinnitus, vertigo (dizziness), and loss of balance or hearing.