Book A Microsuction Volunteer in Ealing Appointment Online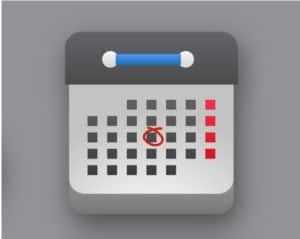 You can use the form below to book a Microsuction Volunteer in Ealing appointment online.
Your procedure will be carried out by a part-qualified trainee under the direct supervision of a UKAS IQIPS accredited microsuction assessor.
We look forward to seeing you!
Unfortunately, our call centre will not be able to book an appointment for you at this event. We can only accept self-booked prepaid appointments using the form below.
Difficulty Booking Online
If you have difficulty with messages like "Your session has timed out", please try using Google Chrome browser instead.
If all else fails, please email

[email protected]

 with your phone number and someone will call you back to book you in.
Microsuction Volunteer in Ealing Online Booking Form
*Note that people who use our self-service booking system will benefit from an additional £10 discount (automatically applied to the price) compared to our phone booking prices.
If you need instructions on how to use the online booking form, please click here
Have you softened your ear wax? For your comfort and to increase the chances of success we strongly recommend Earol spray be used for at least 2 to 3 days, 2 to 3 times a day before your appointment.
CANCELLATION POLICY
Booking System
Due to Covid-19 guidelines, you need to fill in a Triage and Consent form after you book. You can find the booking system over at our parent site, Hearing First.
Please click here to start the booking process 

or click the button below:
Booking Instructions
Fill out the triage form - if you satisfy the requirements, you will be automatically shown the booking form.
It will automatically show you appointments and prices for both ears, as the majority of people need two ears unblocked. However, if you only need your left or right ear unblocked, go to the top of the screen and click Left or Right where it says "Left / Right / Both", then click "Find Appointments".
Choose a date, location and time that suits you. The price is shown below the time.
If you want to look for a different location, go to the top of the page and enter a new location where it says "Town / Postcode", then click "Find Appointments".
Click the time and a summary of your booking will pop up. Click "Book Now" to go through to the checkout and pay.
Enter your payment details and any discount codes that you may have - if you are haven't used the new booking system before, you can use the code "5offnew" to get £5 off the price shown.
Complete the booking and you will receive a confirmation and reminder by email. It is important that you read these emails as they contain a link to your consent form, which in accordance with the new Covid-19 regulations you need to complete before your appointment. If you don't complete the form, we regret that we won't be able to perform the procedure.
We look forward to seeing you and helping you with your ear wax problem!
If all else fails, call us on
0800 1 337 987
and use our "done for you" booking service!
EARLY / LATE / SATURDAY APPOINTMENTS
NOTE: We have a limited number of evening and early morning micro suction appointments at our Baker Street, Welwyn Garden City, and East Finchley clinics. We also have a number of Saturday appointments at our Baker Street and Oxford clinics. All of our available appointments are shown on the online booking page. 
Online Booking Confirmation
Your online booking is not confirmed until you complete the payment process. We are sorry that we have had to introduce this policy due to a small number of people who have booked and not attended, preventing genuine people from receiving treatment.
Difficulty Booking Online
Our online booking system has been extensively tested. If you have difficulty with online booking it may be due to your browser. You can try clearing your cookies and your cache. If you are using Internet Explorer or Microsoft Edge, you could try using
Google Chrome browser
instead.
Telephone Bookings
Due to new Covid-19 regulations, every patient must complete an online triage form before being able to book an appointment, so regretfully we are no longer able to take telephone bookings. However, If you would like some guidance with the online booking process, you can call our office on
0800 1 337 987
.
However, please bear in mind that due to social distancing we are running a reduced telephone helpline service.
We are very sorry, but we have to strictly adhere to this policy for the protection of everyone's health
.
Cancellation Policy
Please give at least 36 hours notice to cancel or move your appointment, otherwise no refund will be given, as it may prevent another person receiving treatment:
| | |
| --- | --- |
| Hours Notice | Refund Amount |
| 36 or more | 100% |
| Less than 36 | 0% |
JUMP BACK TO THE BOOKING LINK
* Coronavirus Legislation - Business Closures and Exemptions To Wearing Face Coverings
We have taken stringent steps to protect both you and our staff. For more information
click here
.
JUMP BACK TO THE BOOKING LINK