Last Updated on 09/10/2017 by Admin
Volunteers Sought For Microsuction Training Day In Central London, Weds 11th October
We will be running a training day for one of our part-qualified trainees this coming Wednesday 4th October 2017 at our Baker Street clinic. She has completed her microsuction training and the majority of her supervision and simply needs to perform four more microsuction procedures under the supervision of a UKAS IQIPS accredited microsuction trainer.
Welcome to our Microsuction Central London website. If you are looking for the best, most affordable ear microsuction clinic in Central London, you have found what you are looking for here. The majority of people find that earwax microsuction treatment is completely painless and is much more comfortable than ear syringing or irrigation.

As a big thank you to our volunteers, we are offering 40% off our standard microsuction prices when booked online, so instead of £70 for two ears, it will be £42 for two ears.
So your mind is put at rest, your safety is our top priority at all times. You ear wax removal procedure will be supervised at all times by an accredited microsuction trainer and assessor, and if our trainee is unable to complete the procedure, then our trainer will assess whether the procedure can be safely completed and then finish removing the ear wax as long as it is safe to do so.
We ask that our volunteers fulfill the following criteria:
You have confirmed ear wax blockage in at least one ear - preferably both!
You have no previous or current history of eardrum perforation, dizziness, ear infection or pain
You will apply two squirts of Earol twice a day to each blocked ear for at least 1 day prior to the appointment
Our Central London micro suction clinic is two minutes walk from Baker Street station in NW1 and just a little further from Marylebone station. Nearby is Regents Park and the Sherlock Holmes museum.
Microsuction Volunteer Discount Prices
[global_variable variable_name="TRAINEEPRICES"]
How To Book A Microsuction Volunteer Central London Appointment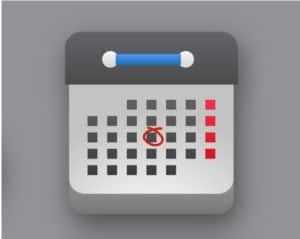 As soon as you are ready to book your micro suction appointment, click on the Book Now button, or follow the link to the booking page, where you can book your appointment at our Central London microsuction clinic.  The process is very simple:
First, create a free account and provide your contact details so that we can send you confirmation of your appointment.
Then choose our Central London location, and click Ear Wax Removal
Next choose Microsuction (Volunteer Discount).
Choose "Any Staff Member"  or "Trainee Microsuctionist"
Now pick 4th October as the date, then a time and then confirm.
At this point it will take you through the payment process, after which your appointment details will be confirmed to you by email and text message.
To book your ear wax suction appointment online click the button below, or head to the booking page here.